Honing Creativity at The Tanoto Foundation Art Competition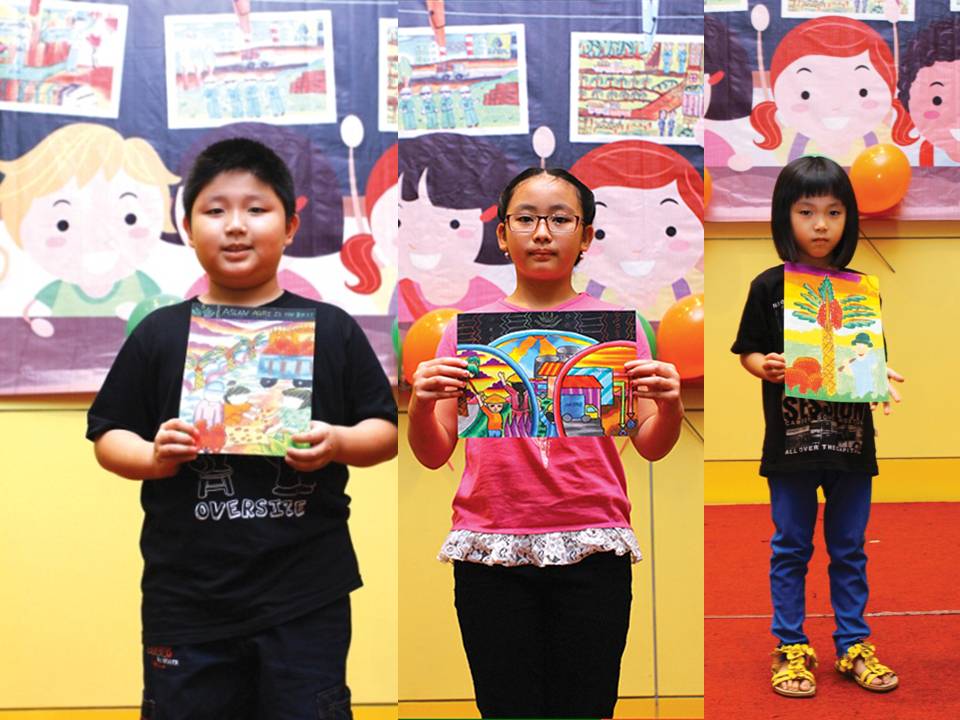 Childhood is the best time for laying the foundation for creativity. To help honing the creativity of the children of employees in Medan, the Tanoto Foundation held the 2014 Tanoto Foundation Art Competition recently. Joy clearly radiated from the faces of 80 children who participated in this activity. The Event Committee was also happy because the number of participants soared to almost 100%. During the same event last year, the participants were 46 people.
This arena for creativity that has been held since 2012 promotes different themes such as quality and productivity. These themes are expected to give the children an illustration and understanding of their parents' business world. As soon as the competition started at 9.30, the children immediately drew enthusiastically. Based on the participants' enthusiasm, the objective of honing the creativity while at the same time giving a happy time to the children seemed to have been achieved. At 12.00, the Committee made a decision on the winners of the competition although at first it was not easy to choose the best participants. This was because the quality of the participants was equally good.
After a discussion, the Committee finally decided on the competition winners for two age groups. For 5-8 age group, the first, second, and third winners were Gracellia with the title 'Quality of Palm Oil', Charles with the title of 'Uniland Building', and Adivanti Kamal Abgary with the title 'Palm Oil Truck'. Meanwhile, the 1st and 2nd runner-up titles were awarded to Nabila with the title of 'Palm Oil Plantation' and Farah Zharina with the title of 'Palm Oil Factory'.
The 1st up to 3rd winners of the 9-12 age group were awarded to Hubert Federico the title 'Continuous Improvement', Carrisa Felicia with the title 'Quality Productivity Cost', and Winola Princesa with the title 'Activities in AA Plantation'. Meanwhile, the 1st and 2nd runner-up titles were reached by M. Sultan Nazwan with the title 'Palm Oil Transportation' and Monaria Septiani with the title 'Uniland Building,' respectively.
Those who have not participated in the competition this year should not worry because the Tanoto Foundation Art Competition will be held again next year. See you in 2015!