Globalizing Education Through the Tanoto Initiative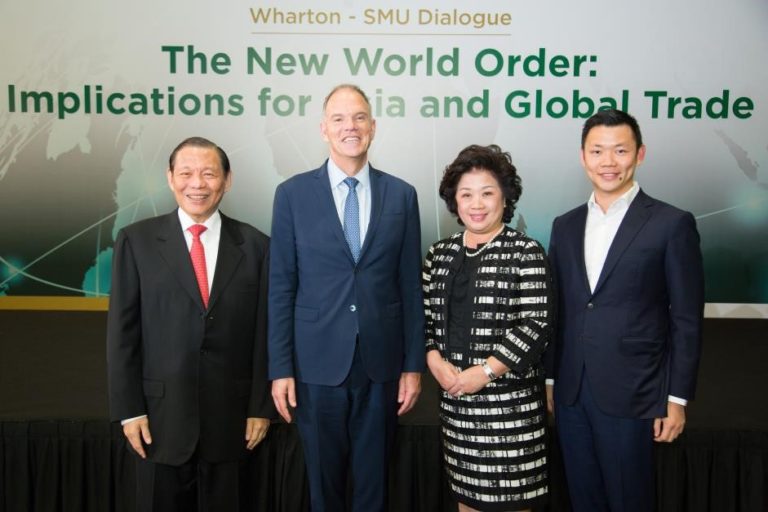 The five-year-old program supported by Wharton and the philanthropic Tanoto Foundation is fostering close ties between the School and Southeast Asian institutions.
As a Wharton alum myself, I believe it is essential that we maximize the utility of education to create value, impact, and opportunities. The journey to scaling up includes nurturing global, holistic citizens into future decision-makers and leaders. More than ever, during these challenging times—marked by polarizing and narrowing views—it is imperative that we remain committed to globalizing education and partnering with like-minded institutions and stakeholders.
Why Southeast Asia
There are many salient indicators of Southeast Asia's increasing global significance and potential. Swiss business school IMD has identified island-state Singapore to be the most competitive economy in the world, with its ASEAN neighbors making very significant progress. Indonesia is entering the early stage of its demographic dividend, which will be represented by a huge workforce comprising 70 percent of the population by 2030. Therefore, there is good reason and an urgent need to support the enhancement of capabilities in higher education as we develop the next generation of leaders across private and public sectors—leaders with foresight and the ability to pivot and drive transformation.
The Tanoto Initiative
We launched the Tanoto Initiative at the Wharton School in 2013, seeking to build academic ties and advance Wharton's research in the ASEAN region, especially in its most populous member country, Indonesia. Southeast Asia has a population of more than 643 million, with Indonesia alone accounting for about 262 million. The boundless potential of Southeast Asia is not only marked by its abundant natural resources but also its human resources.
The Tanoto Foundation continues to deepen collaboration with Wharton and select academic institutions in Southeast Asia. This intercontinental exchange has broken down boundaries, myths and silos, while building up valuable knowledge for the benefit of researchers and students across geographies. Equally as important, participating Wharton students and faculty have deepened their knowledge of the region, a priority for a global institution such as Wharton.
Five Focus Areas
Supported by a $5 million endowment and an initial term fund of $1 million, the Tanoto Initiative at Wharton seeks to engage faculty and students more closely with Southeast Asia in five focus areas:
Through the Wharton Global Faculty Development Program, we supported 12 academics from two of Indonesia's premier universities, Universitas Indonesia and Universitas Gadjah Mada, in furthering their research.
Accelerating knowledge exchange and research in ASEAN countries, Faculty International Seminars brought six Wharton academics to Indonesia, Myanmar, and Thailand, where they met with leaders in government and business and gained firsthand insight into business and governance issues.
We have disbursed six faculty research grants to date to support a variety of research in Indonesia and ASEAN countries. These included a study on vertical farming in Vietnam and Singapore, and impact studies on large-scale urban renewal and home upgrading programs in Indonesia.
The Tanoto Initiative supports a scholarship for a student from the region, helping to alleviate the financial cost of a Wharton education and ensuring their success during their four years on campus.
Five years on, over 275 Wharton students have participated in Global Modular Courses which offer a window into Southeast Asia. In partnership with Singapore Management University, Wharton undergraduates, MBAs, and Executive MBAs traveled to Indonesia to experience firsthand sustainable business leadership in world-class companies. They were exposed to innovative ideas that we hope will be passed on to companies and institutions in other parts of the world. Strategic partners such as SMU have proven invaluable in helping the Tanoto Initiative crystallize its vision for a mutually empowering global education.
This article was written by Anderson Tanoto, the Wharton School alumni and a member of Board of Trustees of Tanoto Foundation. For detail article, click here.