Global Modular Course Invites Wharton School Students to Learn Sustainability Practices in Riau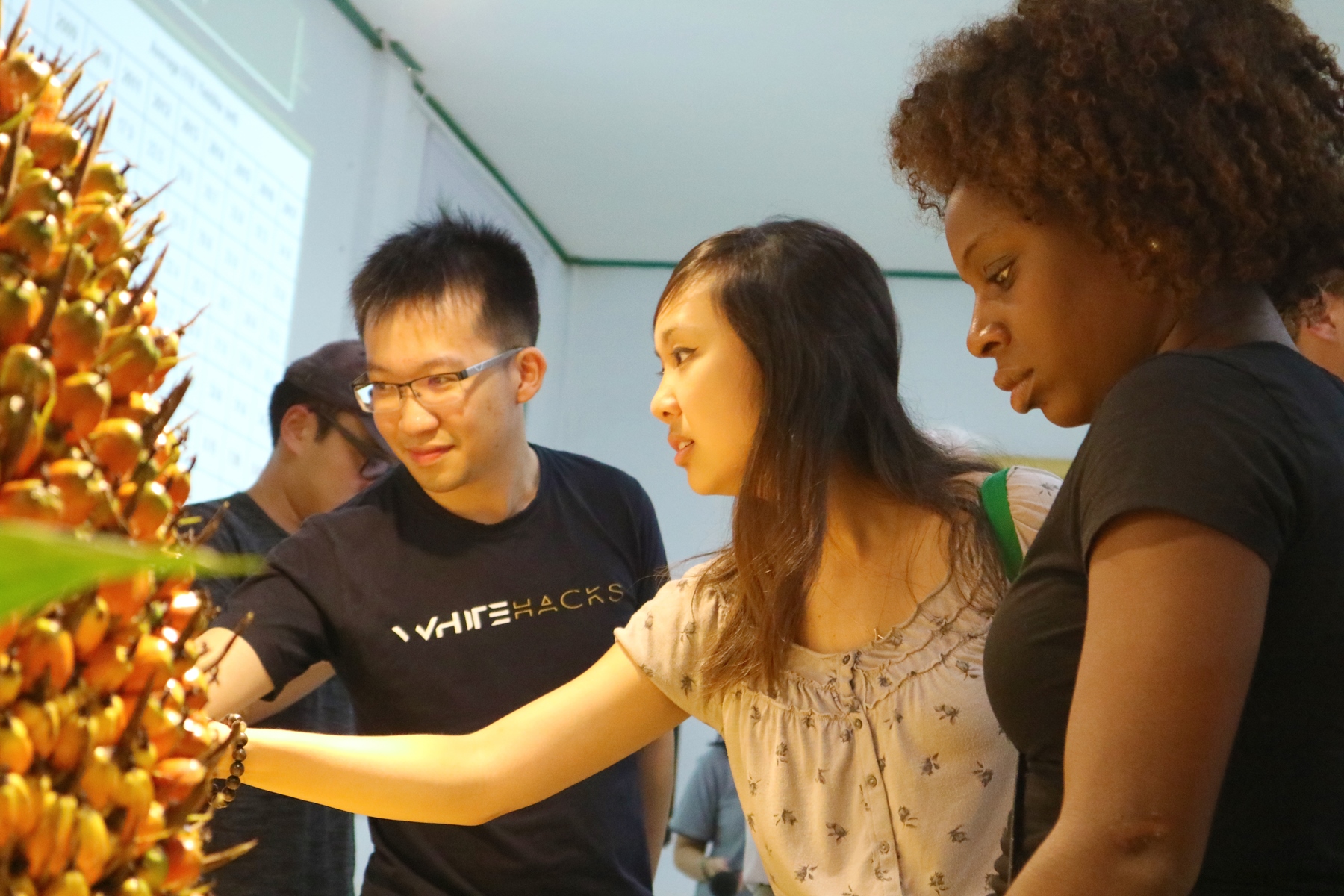 On May 18-21, 2018, 42 students and two professors from The Wharton School of the University of Pennsylvania and Singapore Management University (SMU) visited companies of the Royal Golden Eagle (RGE) Group in Pangkalan Kerinci, Pelalawan District, Riau.
This visit is one of a series of activities of the Global Modular Courses, a program of cooperation between The Wharton School and Tanoto Foundation which has been going on since 2013. The Global Modular Courses aims to provide real experiences for students in understanding business opportunities and sustainability practices directly from the field.
Every year, The Wharton School students visit Indonesia and other ASEAN countries to learn firsthand about business opportunities and challenges being faced. Among other things, the participants learn about sustainability practices that have been applied by companies of the RGE Group in Riau.
Participants could see firsthand the sustainability practices in the paper industry starting from plant tissue culture researches at the RGE Technology Center and development of the acacia seeds in the Kerinci Central Nursery. After that, the participants also saw the paper making process at the factory of PT Riau Andalan Pulp & Paper (RAPP) to produce PaperOne paper products ready for distribution to more than 85 countries.
Both the students and the accompanying professors were enthusiastic in attending each visit, including Professor Janice Bellace of the Wharton School of the University of Pennsylvania who actively put forward questions at every location of the visit.
Participants were also invited to learn how Asian Agri company manages oil palm plantations and processes fresh fruit bunches into oil. An interesting point is the use of natural predators, namely the owls, to cope with oil palm pests.
In addition to industry visits, they also learned how to make batik at Rumah Batik Andalan, a fostered partner of RAPP's Community Development Program. This batik house has produced a number of batik motifs typical of Riau such as batik Bono, which is inspired by the Bono waves in Kampar River, Riau.
The next activity was a visit to Kuala Terusan Village, Pangkalan Kerinci Sub-district, Pelalawan, Riau to get to know how the local people live around RAPP's operational areas. In this visit, the participants handed over posyandu supporting equipment to the Village Head of Kuala Terusan, Abi Hurairah.
Aside from the Global Modular Course, another collaborative activity between Tanoto Foundation and The Wharton School is the Global Faculty Development Program. This activity involves the assigning of lecturers of Universitas Indonesia and Universitas Gadjah Mada to study with the professors of The Wharton School on how to undertake researches that can be published in major international journals.