A garden Filled with Fruits and Vegetables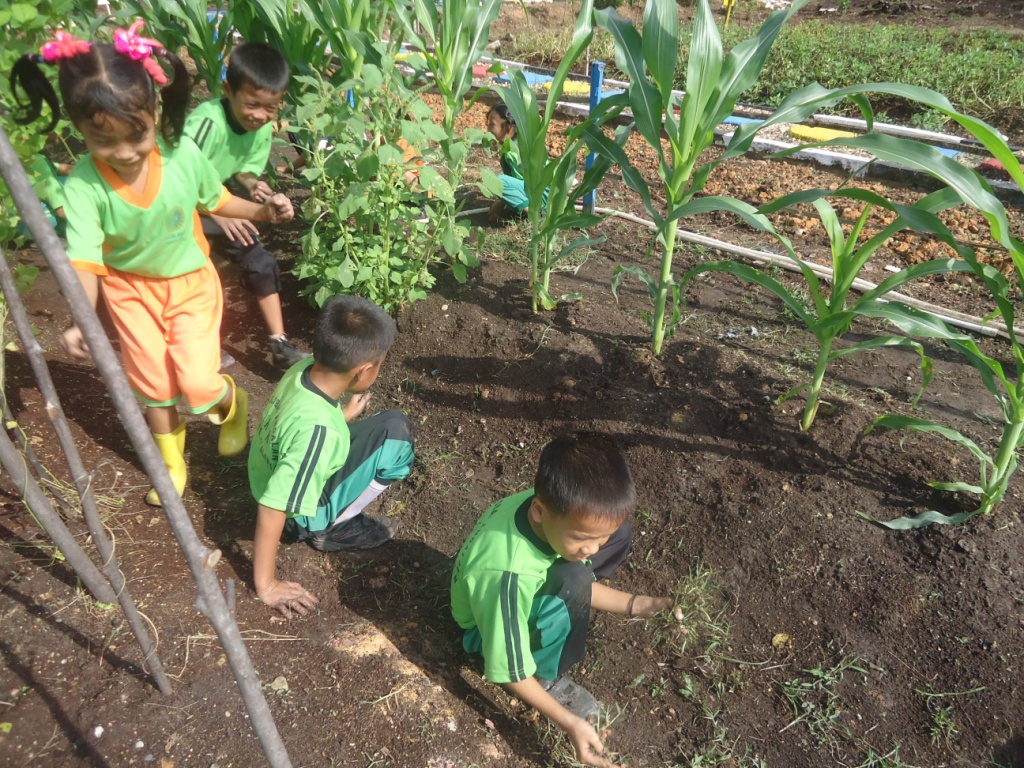 Written by Sulaiman Warowu, Tanoto Foundation Riau
Happy expression could be seen from the faces of teachers and students of Global Andalan Elementary School, Pelalawan District, Riau. The garden that they had been taking care of for so many months was now producing results. Fruits and vegetables were now ripe and ready to be harvested.
This two hectare yard was planted with different kinds of fruit and vegetables such as sweet corn, beans, long beans, oranges, and spinach. Using the compost that they had produced, teachers, students, and community members worked together to make sure these fruits and vegetables were well taken care of.
The training of Tanoto Foundation had encouraged the school and its stakeholders to care for the school environment seriously. They were encouraged to manage the school's waste and produce compost. The compost making process as well as the caring for the garden and its fruits and vegetables were also used as a way to teach students about the importance of environment. Through this approach, students were able to learn about their surroundings through creative and fun ways. Students also used the produce as supplement for their daily amount of fruit and vegetables intake. Additionally, the students were able to save money from selling extra produce to the local markets.
"We are proud with the nature-based concept for the school. This approach is unique and used by other schools, from Pelalawan District and other regions, as a reference for their programs to support the environment also," said Roslina Nurlince Berliana, Principal of Global Andalan Elementary School.
Tanoto Foundation programs to support schools to have healthy surrounding and care for the environment is part of its' overall approach to improve quality of education for schools in rural areas. Other activities include training to increase teachers' capacity in carrying out contextual learning process and encourage young children to have hygienic habits.