Forest Fire Prevention Troop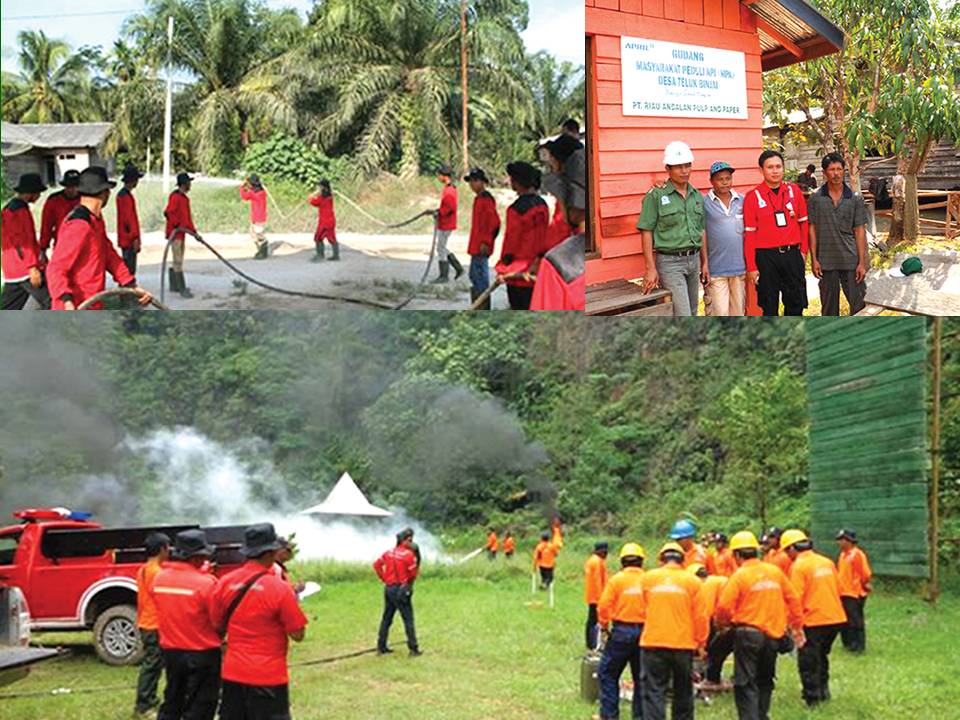 Forest fires in different areas in Indonesia, particularly areas in Sumatra, have become a serious problem for Indonesia. The resulting losses are rather difficult to calculate as they affect most aspects of life. Health problems, a complete halt in transportation modes, and near extinction of several types of fauna and flora could be linked to the effect of forest fires. In Riau alone, the resulting losses are estimated to reach Rp 20 trillion per year.
Of course this problem cannot be resolved only by the government. There should be cooperation between the government, private sector, and members of the communities to overcome impact of forest fires. One of the private sector parties that has been actively mobilizing efforts to overcome forest fires is PT Riau Andalan Pulp & Paper (PT RAPP) which is also one of Tanoto Foundation's corporate partners.
PT RAPP has actively been supporting the community since 2008 to become the agent for overcoming forest fire problems. This is carried out by facilitating the establishment of Community for Forest Fire Prevention. CFFP is a group of community members with the main function of reducing the risk of forest and land fires as well as participating actively in case of disasters.
PT RAPP has facilitated the establishment of 32 CFFP with total members of around 480 people in various areas in Riau Province. A total of 62 training activities was carried out to provide knowledge and techniques of fire-fighting to the members. In addition, PT RAPP also gives equipment and supplies for putting out forest and land fires to each CFFP.
The establishment of CFFP is expected to help coordination among all involved parties, namely the community, companies, and government. If undertaken intensively, such coordination can accelerate the process of overcoming problems brought by forest fires. CFFP is also expected to support the crucial involvement of community members and be the front-line guarding troops in preventing forest fires.