Empowering Education: A Tale of Transformation in Kabanjahe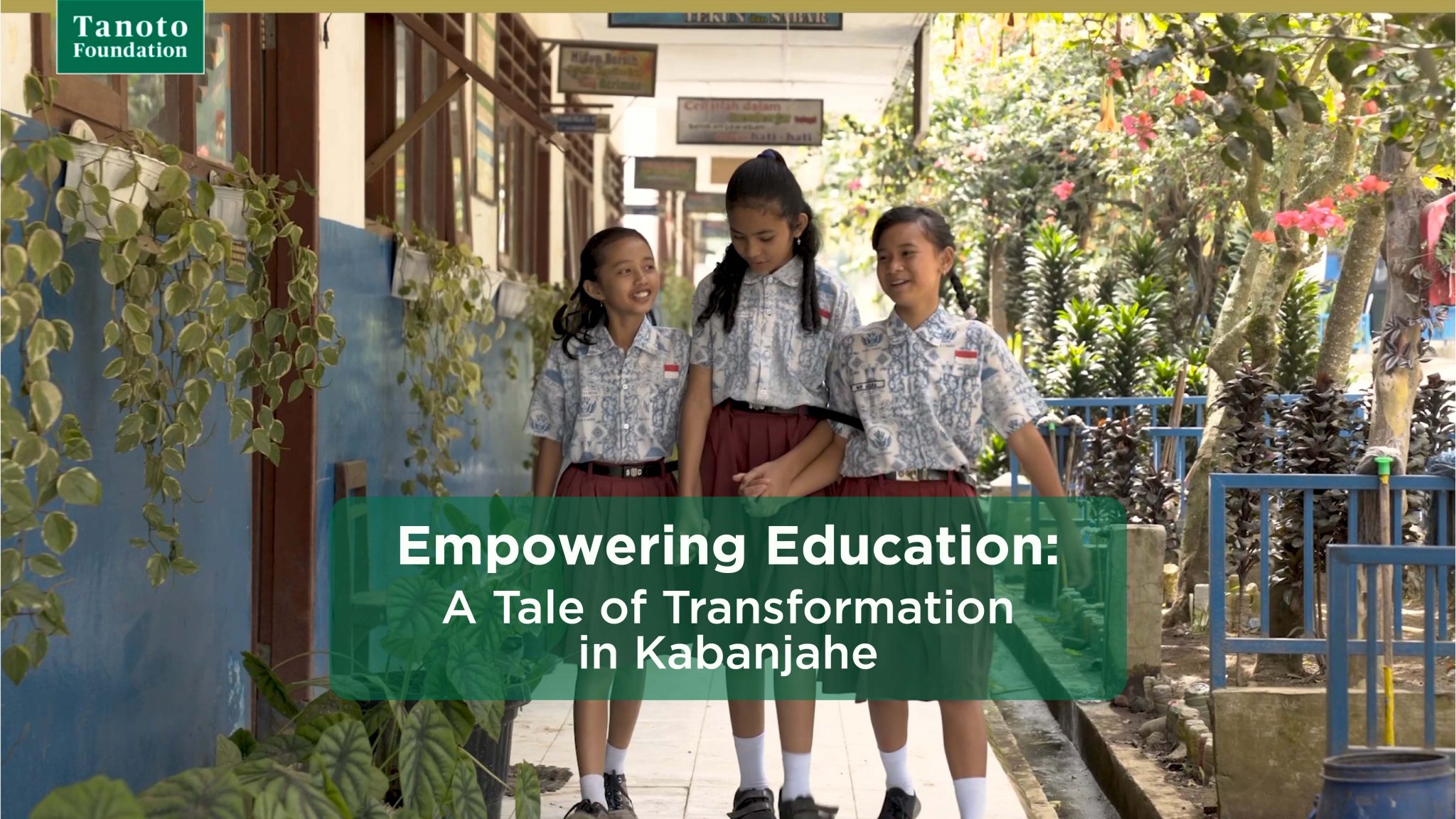 Aygreat, Azura,and Keisha are fifth-grade pupils at the 040451 Public Primary School in Kabanjahe Regency, North Sumatra.
Kabanjahe is the capital city of Karo. It is about 24 kilometers from Sinabung Volcano, which  erupted in the last several years. The regency significantly produces vegetables, potatoes, chilies, and oranges, famously known as Medan orange.
They are enthusiastic to begin their daily learning activities because the teacher adopts a creative learning process. The daily cool temperature on the highland is also helpful to create a pleasant learning mood.
Their homeroom teacher is Mrs. Tabitha. She always creates an interactive and creative learning environment so that the pupils never feel bored during the teaching and learning activities because their teacher always involves all of them in the activity. Beyond classroom instruction, outdoor sports and activities enhance their overall learning experience.
The school has implemented a special program to foster a love for reading among its students. Every week, they gather for "Glowing Wednesday" to read together. Additionally, the school provides a Reading Corner to encourage independent reading, with each class having its dedicated space stocked with a variety of books. This corner is a favorite among the students. The corner is one of the most favorite places for the pupils.
The collaborative efforts between the school and the Tanoto Foundation, through its PINTAR Program (meaning "brilliant" in Indonesian), have transformed the teaching and learning environment. With around 250,000 schools in Indonesia, improving their quality is a significant challenge. The Foundation works closely with partner schools to establish local and regional centers of excellence. It collaborates with government institutions, teacher training institutes, and associations to share best practices and offer training for principals and teachers to enhance teaching quality and school management.
Furthermore, the Foundation's investments extend to enhancing the physical infrastructure of partner schools, which includes the development of libraries. These efforts have yielded remarkable achievements for Kabanjahe School. In 2018, the school garnered recognition as the provincial Adiwiyata or Green School Program's runner-up and also clinched a second runner-up award in the Education Character Strengthening program.
Thanks to the collaboration with the Tanoto Foundation, the school has reached an increasing quality of teaching-learning activities. An attractive learning atmosphere makes pupils more enthusiastic, and the learning process becomes more effective. Besides classroom learning, the school also presented various special programs, such as the program to step up pupils' reading habits using a collective system involving the teachers.
Tanoto Foundation began the partnership with Karo Regency in 2018, with 24 schools as partners and 32 teachers as facilitators in the five-year-long education program.