Developing Aquaponics Center in Dusun Kasuran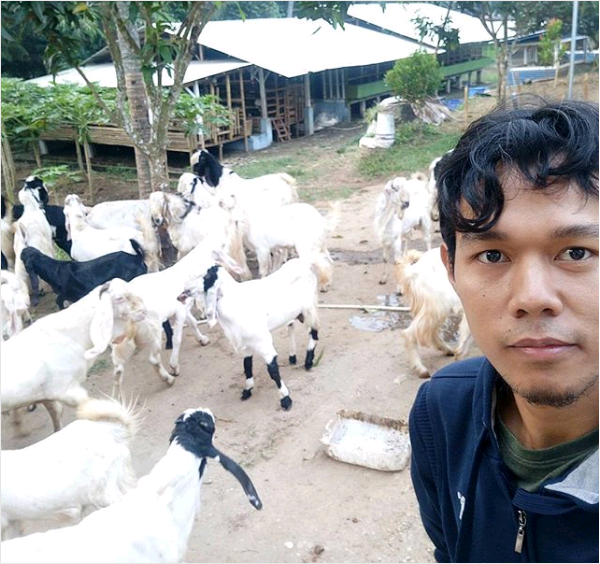 Since September 2017, we, Tanoto Foundation Scholarship recipients who are incorporated in Tanoto Scholars Association (TSA) of Gadjah Mada University, have been running an aquaponics development program in Dusun Kasuran, Desa Margodadi, Kecamatan Seyegan, Kabupaten Sleman, Yogyakarta Province.
The aim of this program is to introduce a new model of farming system that is environmentally friendly. This aquaponics system in simple term involves the conversion of fish waste from the ponds into fertilizers. As such, chemical fertilizers will no longer be used at all in farming.
We find Dusun Kasuran has a great potential for the development of aquaponics system, because in this dusun (hamlet) there are many fish ponds. We have also made an aquaponics installation of easily available materials, such as PVC pipes and plastic buckets.
The result is extremely satisfactory as the tomato plants and sawi hijau (green mustards) we have planted together with the community members thrive.
"We are very pleased with this farming knowledge that we have recently acquired. We also hope that there will be further training on building an aquaponics installation with used materials so that the cost can be cheaper, "said Wartilah, Head of Dusun Kasuran.
The successful implementation of this aquaponics installation will not only affect the Kasuran residents. Some residents of a neighboring dusun (hamlet) are also interested to grow crops with this system. Our next program is to make Kasuran become an aquaponics center and this "virus" of the environmentally friendly farming can spread throughout Desa Margodadi, even in neighboring villages.