Delving Deeper into Indonesia's Education Sector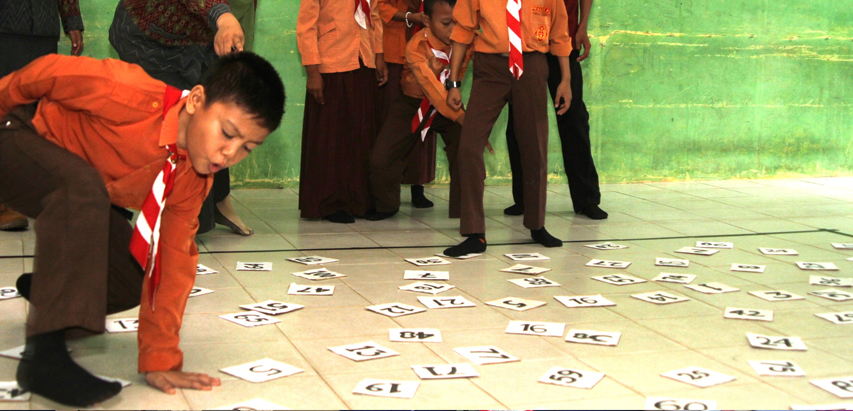 Learning math in a fun and creative way.
---
The founders of Tanoto Foundation, Sukanto Tanoto and Tinah Bingei Tanoto, never had the opportunity to finish school. For this reason, they made it the mission of their foundation to ensure that other children do not miss out on this opportunity.
They view their support for education as a step toward enabling the Indonesian people to realise their full potential. Tanoto Foundation's vision is to become a center of excellence on poverty alleviation through three pillars of programming. The first is to focus on education, which can help break intergenerational poverty and empower children. The second is to empower families as a whole. The third is to enhance the quality of life of communities.
Tanoto Foundation has two main work streams. The first focuses on providing scholarships for all educational levels. A few of these scholarships come with a guaranteed job opportunity. The second work stream focuses on improving the quality of primary schools and early childhood centers. To date, 38,000 students and 4,400 teachers have benefitted from Tanoto Foundation programs in the education sector.
In Indonesia, the issue is not so much about the number of children going to school as the quality of the education they receive. Based on the results of some 50 school surveys taken across three provinces in 2009, Tanoto concluded that school management was generally weak and affected educational quality. After conceptualising what good school management should entail, the Foundation came up with indicators to probe the issues deeper.
One simple indicator they used was whether the school principal ever called a meeting with the teachers. The answer was found to be: never. This spurred Tanoto Foundation into designing a program that trained teachers and principals in good educational management practices. They were then monitored to see if they were applying what they had learned.
This article was published in "Case Studies Report: "Focus on Indonesia" by United Nations Development Program (UNDP.)
To learn more about Tanoto Foundation's activities in education sector, please click here.