Debating to Improve Skills and Knowledge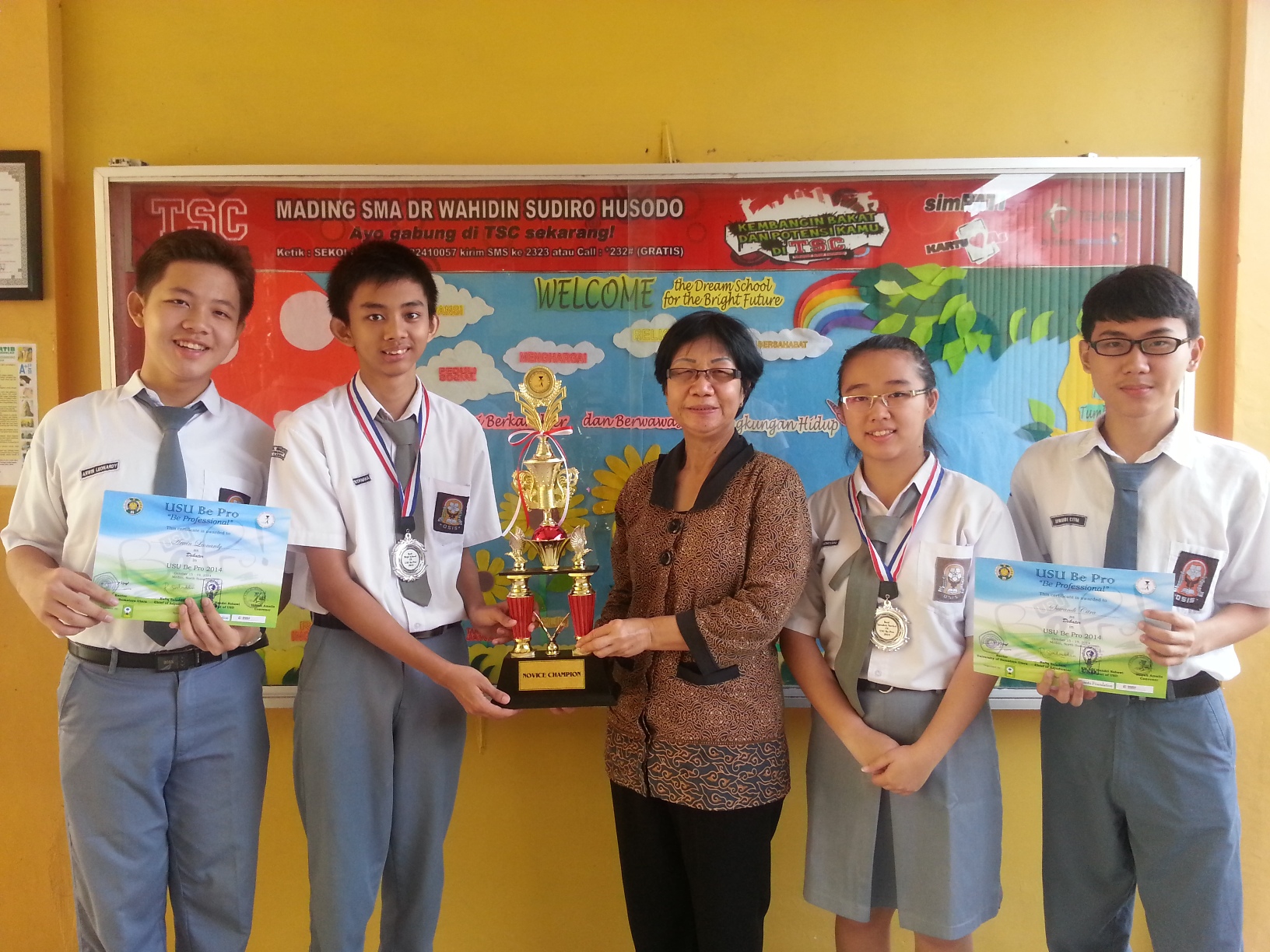 Having a young age is not an obstacle to achieve high results. According to Randy Rentanaka, an 11th grade student from SMA Dr. Wahidin Sudirohusodo, Medan, North Sumatra, results could be achieved whenever, wherever, and by whomever, as long as the person has the will and diligence. One of the achievements of this 16 year old was winning the "Novice Champion" prize at USU Be Pro 2014, a debate competition that used International standards and was open for public.
"Debate is one way to improve skills and knowledge in a relatively short time," Randy said. He also added that this was the first time for him to achieve such a high result in a competition. Together with his partner, Cecilia Indriyani, they had to compete with other high school and even university students. They won the "Novice Champion" prize after going against three other teams from different universities during the Final Round. In addition to achieving the "Novice Champion" prize, the school where Randy is from, SMA Dr. Wahidin Sudirohusodo, also achieved "Best High School" and "Best Speaker" prizes in this competition.
Randy, who has been receiving Tanoto Youth Scholarship for the past four years, was very excited that Tanoto Foundation assisted the students to take part in this prestigious competition. Randy and his team members practiced every day with other students and teachers. According to Randy, he was motivated to give his best because of the support from his family, friends, and Tanoto Foundation.
Although Randy had competed in the same competition previously and was not successful, he did not let that failure deter him. He pushed himself to keep practicing and finally obtained the excellent result in 2014.
As one of Tanoto Foundation's partner schools in North Sumatra, SMA Dr. Wahidin Sudirohusodo appreciates greatly the support of the Foundation. Through Tanoto Foundation, students who have financial limitations but also have strong academic achievements can still continue their education, even until university level. Currently, Tanoto Foundation provides scholarship for 15 SMA Dr. Wahidin Sudirohusodo students.