Competing to be a Model School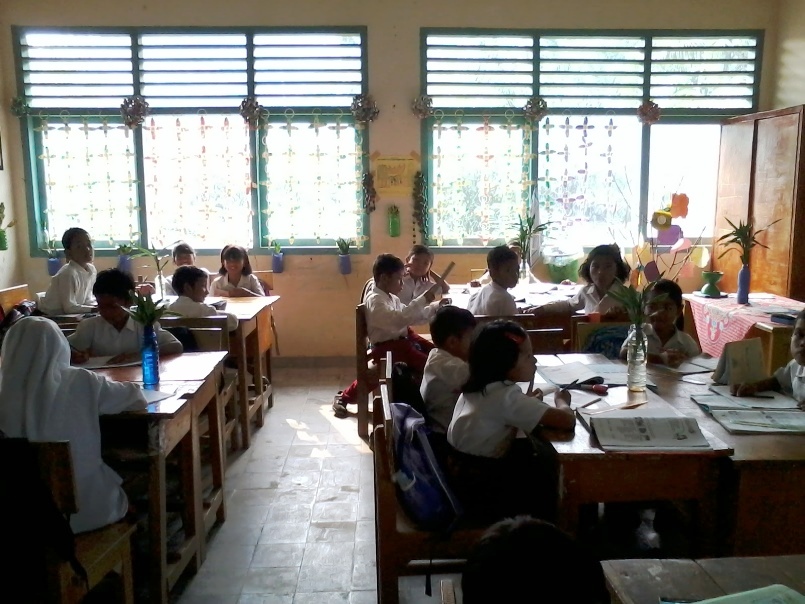 Written by Rachmad Alimudin, Tanoto Foundation Jambi
More schools around Kebon Tebo, Jambi are requesting Tanoto Foundation's support to improve the quality of education there. For schools that are already in partnership with Tanoto Foundation, their   enthusiasm is apparent in how they have implemented Tanoto Foundation programs. At the same time, other schools have actively proposed to adopt all of Tanoto Foundation programs and are having  informal competition among themselves to become a model school.
Serai Serumpun in Tebo District, Jambi is one of the areas that eagerly takes part in Tanoto Foundation activities. Since 2013, Tanoto Foundation has been carrying out different initiatives to improve the quality of education for schools there. SDN 206 Bukit Pamuatan and SDN 201 Napal Putih are the ones that have been implementing activities to improve the quality of their teachers.
In 2014, Tanoto Foundation selected two schools to be models for other schools. This is to ensure that the quality as well as quantity of activities continue to be high. On the other hand, this decision has triggered other schools to adopt Tanoto Foundation school improvement program.
In order to be a model school, these learning institutions in Serai Serumpun requested to take part in different Tanoto Foundation programs such as Training of Trainer (TOT) and Roll Out activities.
As a result, the number of schools that took part in activities to encourage students' healthy habits and environment- friendly behavior has increased from three to five. Similarly, for efforts to encourage schools to have their own library, all schools have asked to be involved.
Their enthusiasm has been proven by actions. Idawati, the 5th grade SDN 204 Napal Putih teacher, proudly showed the school's classrooms. They are decorated with artsy piece of work, recycled goods, and flowers pots. The atmosphere of the classroom is cool and fresh. "This is the result of training and program implementation from Tanoto Foundation," Idawati said proudly.