Boosting Teachers' Capacity Through KKG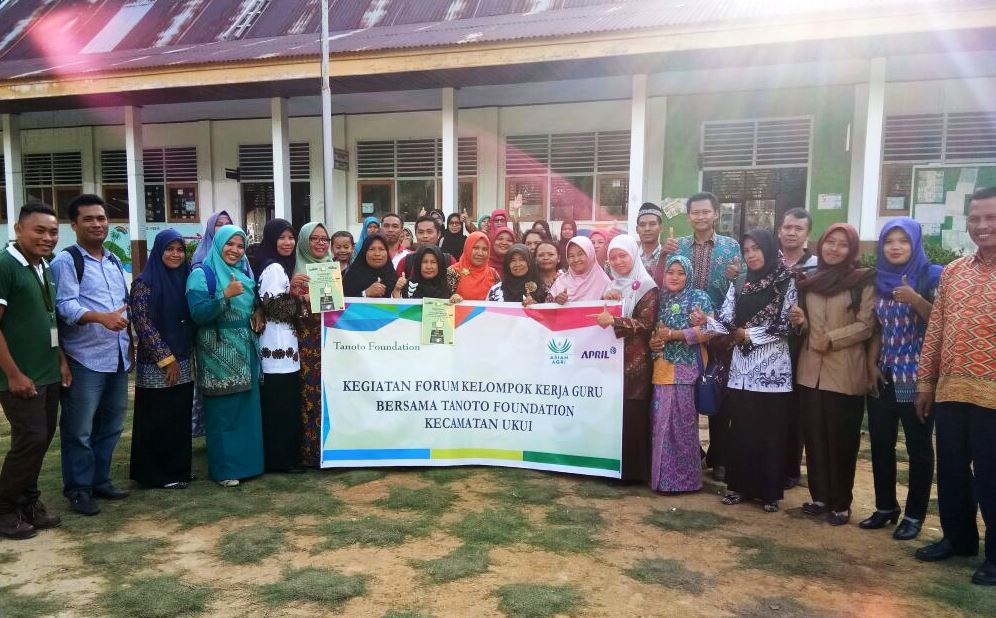 Teacher competence plays an important role in student achievement. If you want to see good student achievement, you need to first enhance the competency of the teachers.
In order to enhance the competence and capacity of teachers, Tanoto Foundation has supported the teachers with various training programs. By working closely with the local governments, Tanoto Foundation wants teachers' skills in classroom learning to continuously improve.
One of the recent trainings was Kelompok Kerja Guru/KKG (Teacher Working Group) Training at SDN 013 Lubuk Kembang Sari, Kecamatan Ukui, Pelalawan, Riau. This activity was held in cooperation with Kecamatan Ukui's Education Office through KKG Rayon III forum.
More than 50 teachers attended the training. They seemed enthusiastic in participating in various training activities, including evaluating their learning process and developing simple learning media to support active, innovative, creative, effective, and fun learning process.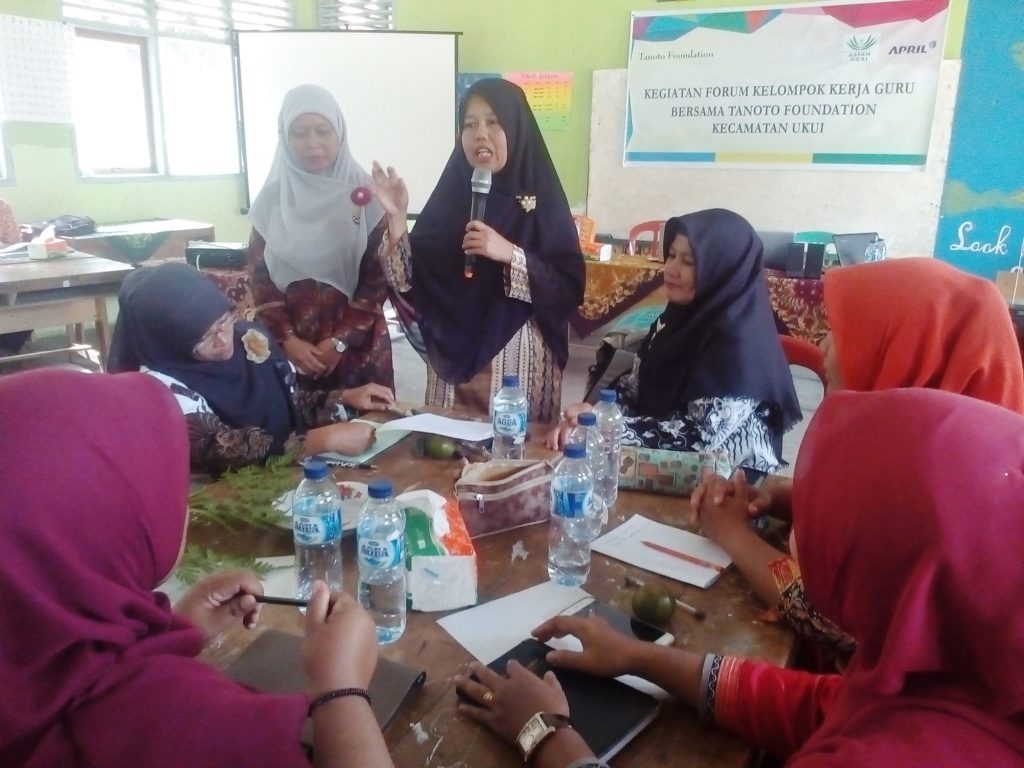 This activity also involved several teachers who have been trained by Tanoto Foundation to become local facilitators. Participants were invited to identify the results of monitoring and evaluation conducted by Tanoto Foundation. The evaluation results show that the ability to develop learning media still needed to be improved. This result was the basis for discussion in this KKG training.
"This training has made me realize that I thought I have maximally delivered the learning process in the classroom and in reality it was still far from expectation," said Mrs. Winarsih, a teacher of SDN 014 Silikuan Hulu.
"Here I am motivated to continue to make improvements so that the implementation of teaching learning in my classroom is more contextual and memorable for my students. This activity also equips me to prepare the teaching learning process well, manage the class effectively, develop simple learning media, and conduct proper assessment of learning, "added Mrs. Winarsih.
This article was written by Sulaiman Waruwu, Regional Project Officer of Tanoto Foundation Riau.