2016 Tanoto Scholars Gathering, Manifestation of Tanoto Foundation's Support to Develop Future Leaders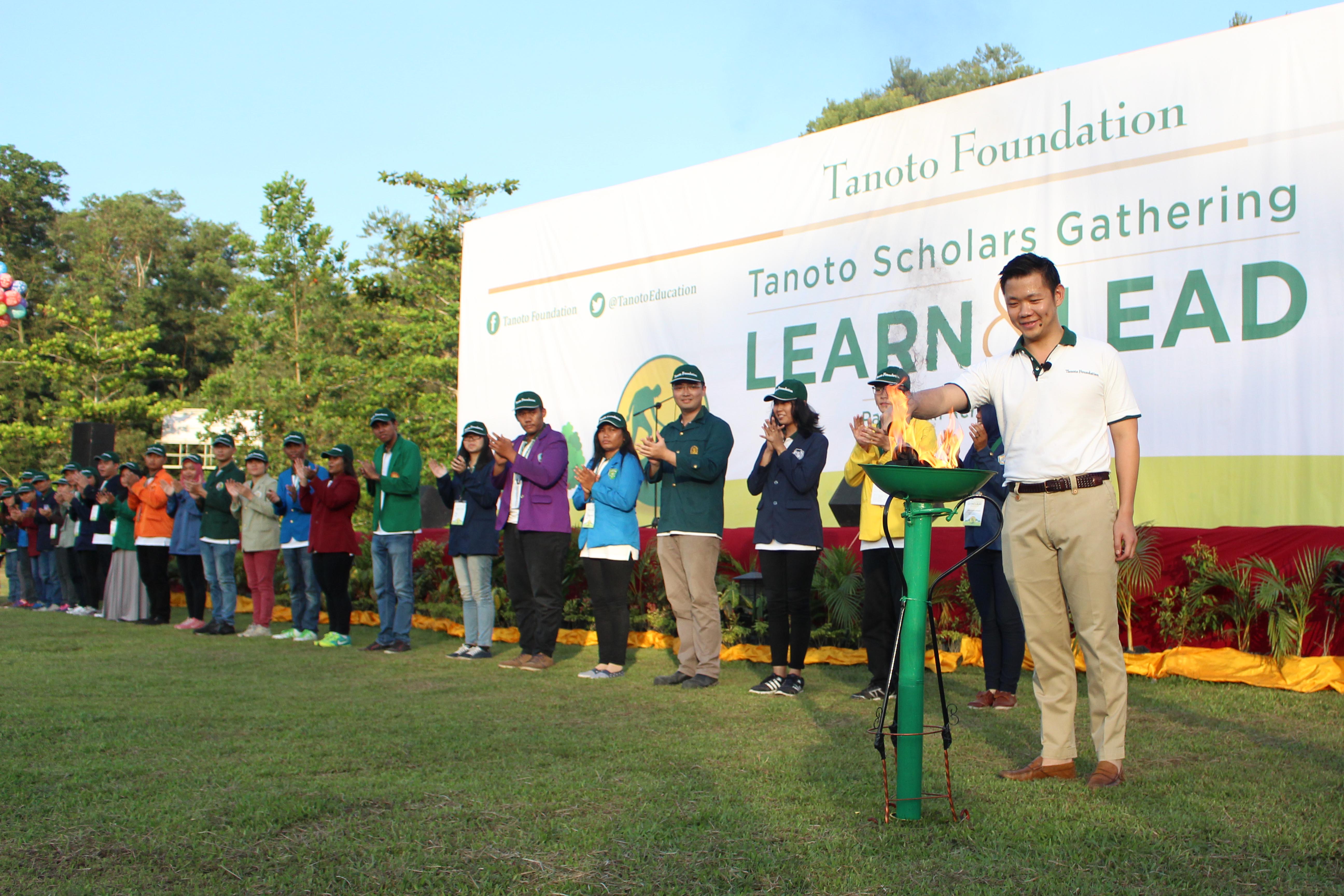 Almost 300 students from 32 universities in Indonesia gathered in Pangkalan Kerinci, Riau, from August 16 to 19, 2016. These students are Tanoto Foundation's scholarship recipients or better  known as  Tanoto Scholars.  In this activity called Tanoto Scholars Gathering, they were involved in  various learning sessions and briefings in order to improve different capacities, such as their soft skills as well as leadership ability.
(Read: List of Non Binding Scholarships)
The 2016 Tanoto Scholars Gathering was opened by Anderson Tanoto, member of Tanoto Foundation's Board of Trustees.  In his welcome speech, Anderson Tanoto expressed his pride and great expectations towards Tanoto Scholars.
"Indonesia needs innovations and solutions in order to be more advance and competitive in the world.  To achieve this purpose, Indonesia's sustainable development should be supported by resilient and high quality leaders who care about their environment.  We are proud to be together with Tanoto Scholars in this Tanoto Scholars Gathering.  These young people not only have high academic achievements, but the also have the potential to become the future leaders of Indonesia," said Anderson Tanoto.
(Read: List of Binding Scholarships)
During the four-day event, Tanoto Scholars participated in various activities, among others meeting and learning from prominent national figures, outbound games to build their ability to work in teams,  as well as a visit Tanoto Foundation's corporate partners, to see directly the sustainable practices that are applied every day.  Tanoto Scholars also were trained in public speaking and video blogging.
"In this Tanoto Scholars Gathering, Tanoto Scholars were given the opportunity to strengthen  their motivation to learn and to become leaders, widen their insight on sustainable development, develop networks, as well as hone their soft skills such as public speaking," added Anderson Tanoto.
To date, Tanoto Foundation has provided scholarships for more than 2,700 Tanoto Scholars from 35 universities in Indonesia. The Foundation uses a rigorous and competitive selection process. Moreover, Tanoto Scholars were also selected because they are students with high academic achievements, have the potentials to become Indonesia's leaders in the future, and come from families who need financial support for education.
In addition to receiving supports for financial needs and pocket money as well as training to improve their soft skills,  Tanoto Scholars also receive counseling.  They also participate in various learning and briefing activities, such as in the yearly event of  Tanoto Scholars Gathering.