150 Students Inaugurated as TELADAN 2020 Participants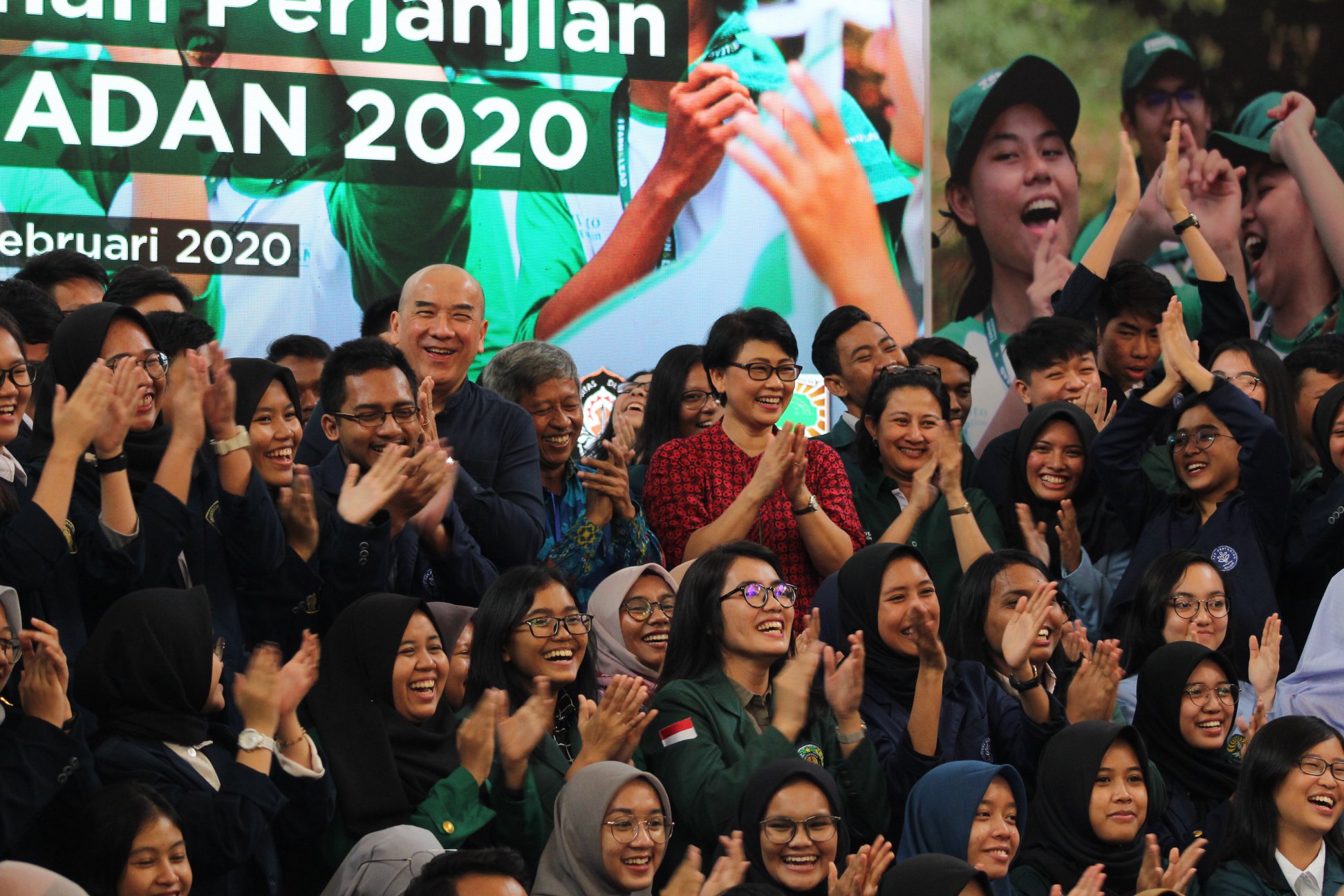 One hundred and fifty participants of Tanoto Foundation's TELADAN 2020 program were officially inaugurated as Tanoto Scholars at a recent event that took place at Bandung Institute of Technology (ITB) on February 6.
The TELADAN (Teaching Leadership, Advancing the Nation) Program participants were selected out of close to 10,000 applicants, after successfully passing through three stages of selection, including competency and personality assessments as well as interviews.
Tanoto Scholars each receive 100 per cent tuition support and a monthly allowance from the time they are confirmed as a Scholar until their final semester. In addition, they are also provided with the opportunity to be part of a structured leadership development program including a global study abroad experience, extensive career development guidance and leadership development.
Satrijo Tanudjojo, Global CEO of Tanoto Foundation, stressed that the TELADAN Program showcases the Foundation's harmonious partnership with universities to jointly provide leadership solutions and equip students with the skills needed by the job market.
Tanoto Foundation, an independent family philanthropy organisation founded by Sukanto Tanoto and Tinah Bingei Tanoto in 1981, currently partners nine universities to run the TELADAN Program.
The TELADAN Program aims to instill integrity, compassion, innovation, grit, motivation, global thinking as well as an entrepreneurial spirit in its participants, he said.
"Technology is growing very fast and impacting all aspects of life, including the job market. A McKinsey study in 2019 reveals that 23 million jobs in Indonesia will disappear in the next 10 years, because of advanced information technology or artificial intelligence.
"However, the same study also reveals that 27 to 46 million jobs will be created as a result of advancements in technology. With our TELADAN program, Tanoto Foundation, together with our partner universities, wants to prepare young people to be ready to enter the workforce and become role models in society," Satrijo Tanudjojo said.
View this post on Instagram
The TELADAN Program was launched on September 6, 2018, as a continuation of the scholarship and leadership program that Tanoto Foundation started in 2006. It is designed to equip Indonesia's future leaders with the various characteristics, values and skills required to contribute positively to the environment in which they live and work.
The program is also in line with the Indonesian government's 2020-2024 National Medium-Term Development Plan (RPJMN) which aims to strengthen productivity and education as a pillar of human resource development.
To date, Tanoto Foundation's scholarship and leadership programs have benefitted 7,650 students throughout Indonesia.