To Shanghai and Back on a One-day Medical Relief Mission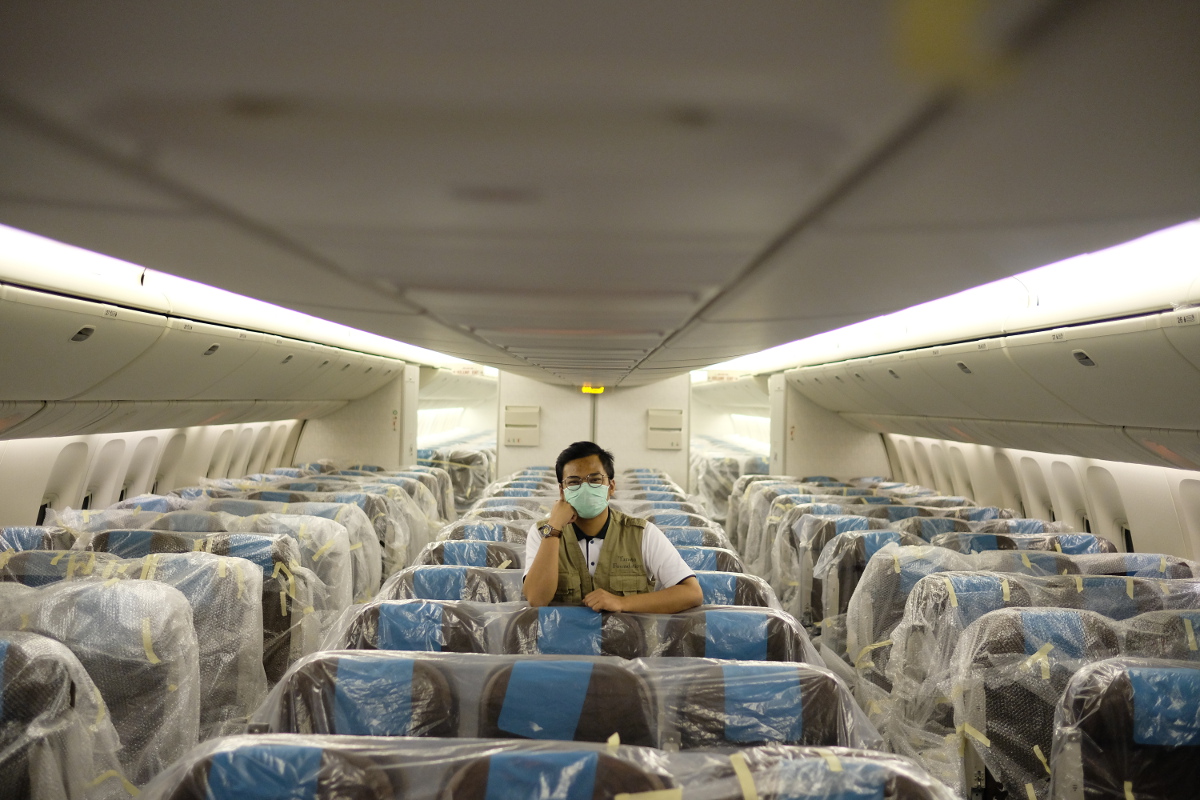 On Monday (13/4), Tanoto Foundation sent a team of three to Shanghai, China, to ensure the safe passage of donated PPE (personal protection equipment) to Indonesia via a chartered Garuda Indonesia Boeing 777-300ER. Yosea Kurnianto, one of the three members of the team, pens down his experience.
This article is adapted from Yosea's original blog post you can read here.
—
The Covid-19 pandemic in Indonesia has been ongoing for a few months; and I was thinking about what I could do to help. Of course, I obeyed #StayatHome advisories from the government and my employer. I felt restless at home, but things changed when I got a fateful call.
Tanoto Foundation's Global CEO Satrijo Tanudjojo called and asked me if I was interested in volunteering for a humanitarian mission by Tanoto Foundation and RGE. The task: Fetch PPE donation goods comprising 1 million masks, 1 million gloves, 100,000 protective suits and 3,000 safety goggles, on a chartered Garuda Indonesia flight.
It didn't take long for me to say yes. I also considered circumstances that place me in a position to be of help:
I have the opportunity to be involved in the very story I am telling – of how Tanoto Foundation and RGE Group fulfill their commitment to help our medical workers, through this humanitarian mission.
I have minimum risks, since I live by myself in Jakarta without family members and am fortunate to be of good health.
It is a chance for me to contribute more to the community and country than just #StayAtHome.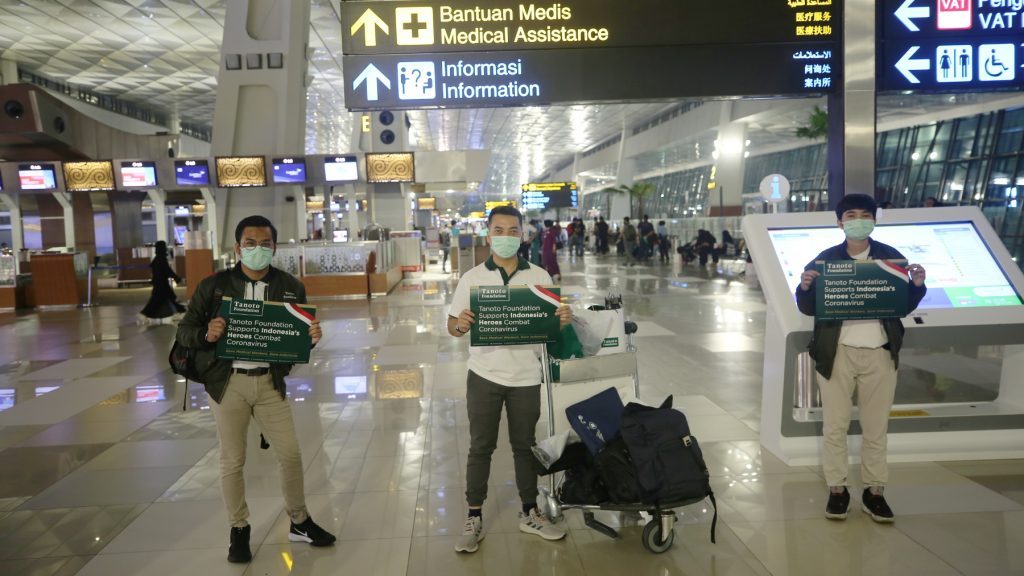 Early Monday (April 13th) at 00.10, the Garuda Indonesia Boeing 777-300ER aircraft chartered by Tanoto Foundation took off from Soekarno Hatta International Airport. I was joined by two colleagues Fembi (Fembiarta Binar Putra) and Rere (Sari Rezki Antika), eight volunteers from Garuda Indonesia, four pilots and four flight attendants.
Watch our departure video here:
View this post on Instagram
We reached Pudong International Airport at 6 AM local time and donned our own PPE. We were prohibited from exiting the aircraft, and were cautioned when we were near the aerobridge. It felt like a tense situation, but it of course for our own safety.
After going through customs, those 30-ton PPEs were progressively loaded into the plane. Some of them went into the cargo compartment, and others into the passenger cabin: On the seats and even the overhead compartment. The loading process took a gruelling 3.5 hours.
The crew from Garuda Indonesia ensured the safety of the goods by fastening nets and ropes around the boxes so they would not move mid-flight. You can watch the loading process video here:
View this post on Instagram
At 11AM local time, we departed from Pudong International Airport. The volunteers were exhausted from loading the cargo. I learned they were the airlines' young employees, some management trainees and others were hired. I got to know some who worked for a company that I also previously worked for. I salute these volunteers for their humility in helping out on this mission.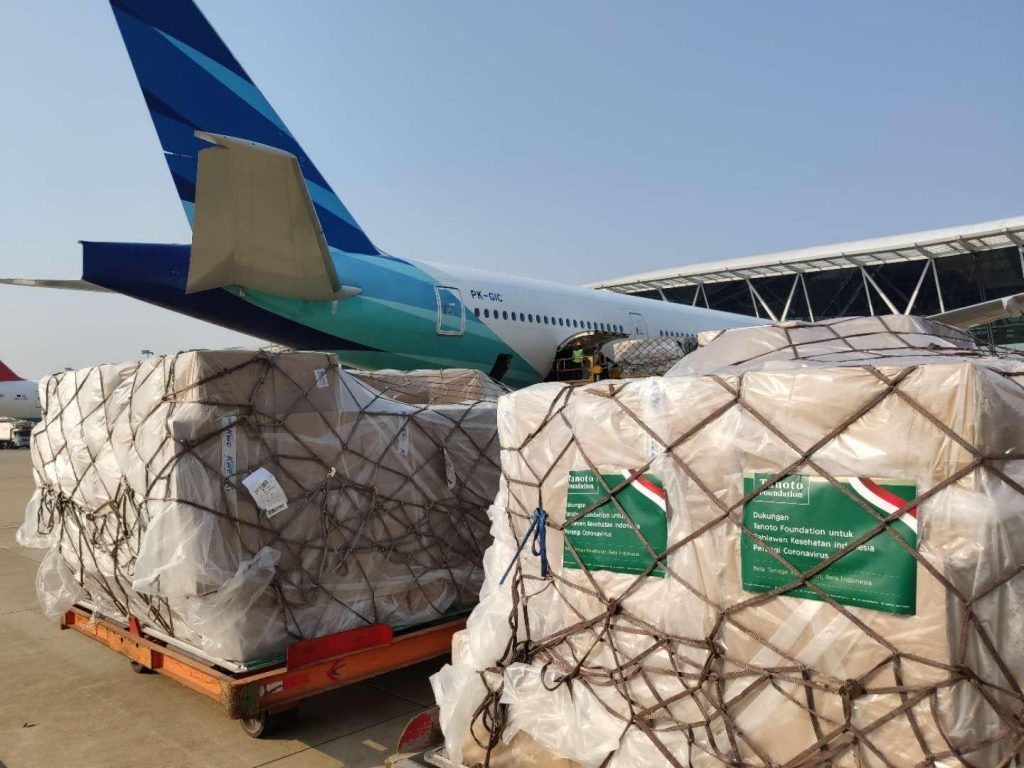 Credit also go to the pilots and the flight attendants. They were very professional and ensured we were well taken care of during the flight. In addition to our gratitude, I sincerely hope they stay healthy and safe.
We landed safely at Soekarno Hatta International Airport at about 4.30PM local time. We were escorted by the Garuda Indonesia team to a health check post in Terminal 3. They measured our temperature and pulse, and took blood samples as part of a Covid-19 rapid test. I was glad my result returned negative. I would however still have to self-quarantine for 14 days.
This is the video of our arrival:
View this post on Instagram
We exited the terminal and were received by colleagues from Tanoto Foundation and RGE. Some members of our management were also at the airport to witness and cheer the safe arrival of the volunteers and the goods. They also made sure the donated equipment were distributed immediately to our National Agency for Disaster Countermeasure (BNPB).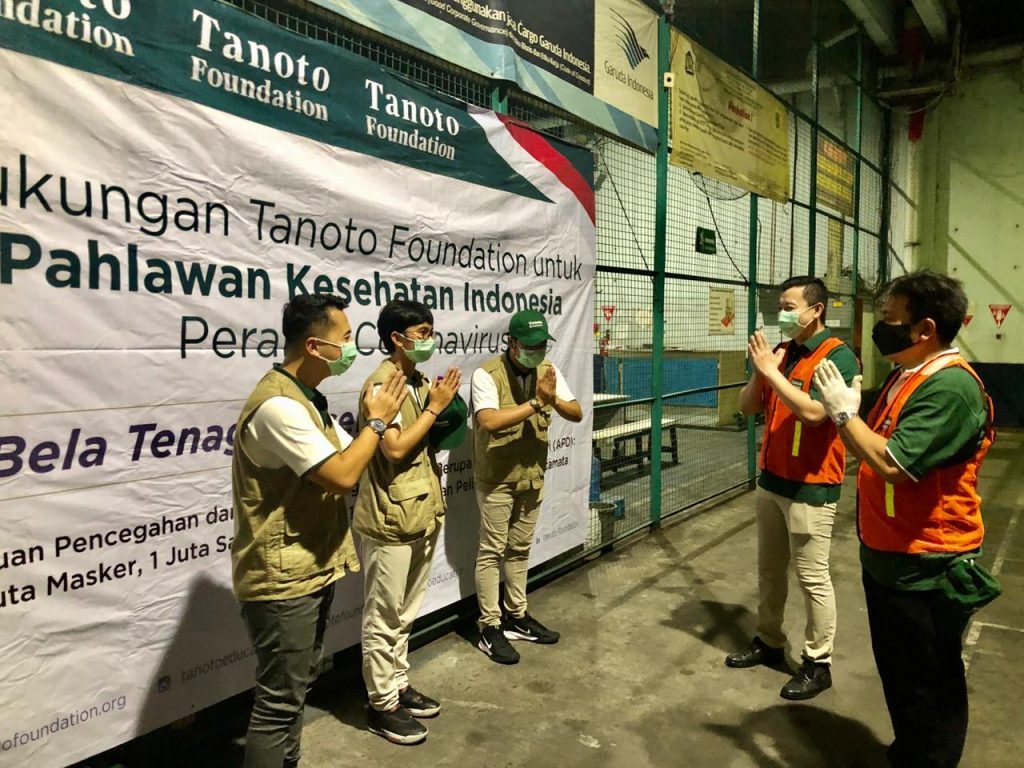 Some of the lessons I learned from this trip:
Humane leadership
It is an honor for me to be part of an organization that cares for humanity. To see leaders work directly to ensure smoother processes for a greater good beyond all of us, is truly an invaluable inspiration.
Take part for good and humanity
While we are all equally affected by the pandemic, my employer and I do not have the capability to directly fight it. However, we have the opportunity to help in other ways. I'm lucky to have been part of Tanoto Foundation and RGE's efforts to provide PPEs for our nation's medical workers.
Share the burden
I had management responsibilities in my previous work and had difficulty communicating inconvenient news to employees. This time, I learned about sharing the burden, to develop an understanding that can help us continue to work together. Perhaps when we prevail against the pandemic, all of us can grow again with the organization, and reap the rewards of our efforts. This was a deep learning experience for me.
Thank you Tanoto Foundation and RGE group for giving me the opportunity to be involved in this humanitarian mission. Thank you as well to Garuda Indonesia and all the parties who helped us along the way.
You can watch our wrap up video here:
View this post on Instagram