Tanoto Foundation helps victims of Palu and Donggala earthquake disaster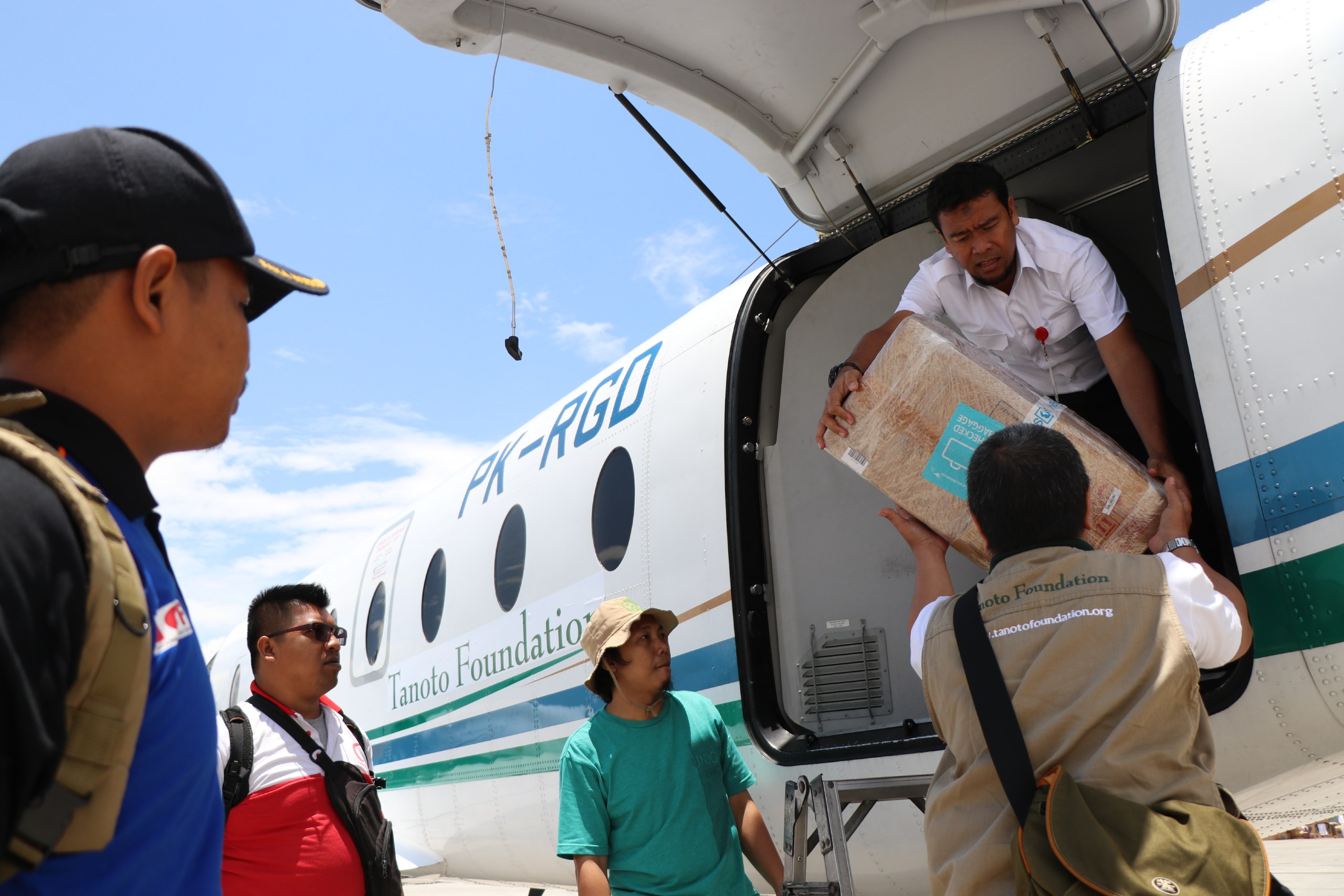 Tanoto Foundation is actively extending emergency relief assistance to disaster victims in Palu and Donggala in Central Sulawesi, following the recent 7.5 magnitude earthquake and subsequent tsunami which caused unimaginable damage to the areas.
More than 2,000 deaths have resulted from the disaster so far, as the search continues for more than 5,000 missing people. 17,000 people have been left homeless, and are currently residing in makeshift camps.
"We mourn the disaster that struck our brothers and sisters in Palu and Donggala. Tanoto Foundation, working with partner organizations, provided assistance during the disaster management phase, and is now assisting during the recovery or rehabilitation phase. We hope our efforts can help our brothers and sisters affected by the disaster," said Satrijo Tanudjojo, Global CEO of Tanoto Foundation.
During the emergency response phase, Tanoto Foundation donated a total amount of one billion rupiah – IDR 750 million of which went to the 'Save The Children' organization, with the remaining IDR 250 million being used for medical and psychosocial support.
Besides providing medical equipment, medicine, tents, food and toiletries to the victims, Tanoto Foundation also provided flights from Balikpapan to Palu for medical and emergency teams from various partner organizations – including Save The Children, UNICEF, The International Federation of Red Cross and Red Crescent Societies, Gadjah Mada University and Hasanuddin University.
Currently, during the recovery phase, Tanoto Foundation is supporting post-disaster psychology recovery activities of children and providing assistance in line with the needs determined by partner organizations, such as the construction of new educational facilities.
Tanoto Foundation is also collecting monetary donations from all staff of Tanoto Foundation and the RGE Group. Any amount received will be doubly matched by Tanoto Foundation, thereby tripling the impact of donations.