Vision Mission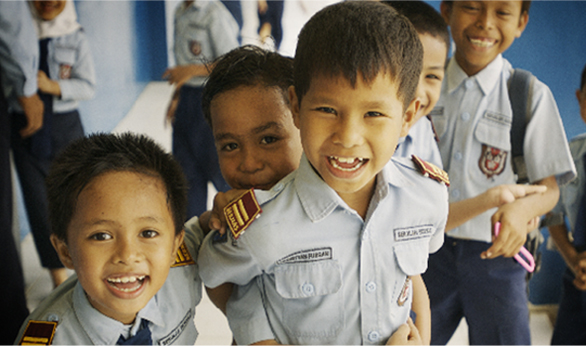 ---
Vision
Tanoto Foundation strives to be a center of excellence in poverty alleviation through education, empowerment, and enhancement of quality of lives.
---
Mission
Tanoto Foundation works directly with communities, addressing various issues of poverty at the field level. We also work with partners to leverage the resources and expertise of partners and therefore create synergy.
The Foundation carries out initiatives that make the fight againts poverty more conducive and sustainable, including nurturing future leaders who are passionate about poverty alleviation.
With that in mind, we take on the following mission:
Developing and implementing innovative programs
Building capacity of and empowering the beneficiaries
Working with partners and supporting programs implemented by partners
Documenting and sharing best practices to the public
WHAT THEY SAY
Tanoto Foundation assists us to easily and creatively recycled materials from our surrounding and reuse them for learning tools for the children.
Elvidawati, Principal of Sekolah Dasar 004 Bukit Agung, Pelalawan District, Riau. Partner of Tanoto Foundation in Pelita Pendidikan
My interest in research is fully supported by Tanoto Foundation. Through Tanoto Student Research Award, I can now be one step closer to reach my dream as a young researcher from Indonesia.
Muhammad Taufik Hidayat, Student of Engineering Physics, Institute of Technology Bandung
With the scholarship, I am able to continue my education. I am now equipped to understand the children better. As a result, the teaching and learning process has been improved.
Magdalena Sinaga, Tanoto Teacher Scholarship Recipient 2014
After receiving funding from Tanoto Foundation, I don't need to work until late anymore. I can focus on my study now.
Randy Rentanaka, Recipient of Tanoto Youth Scholarship, SMA Dr. Wahidin Soedirohusodo Medan
---
GALLERY