Sukanto Tanoto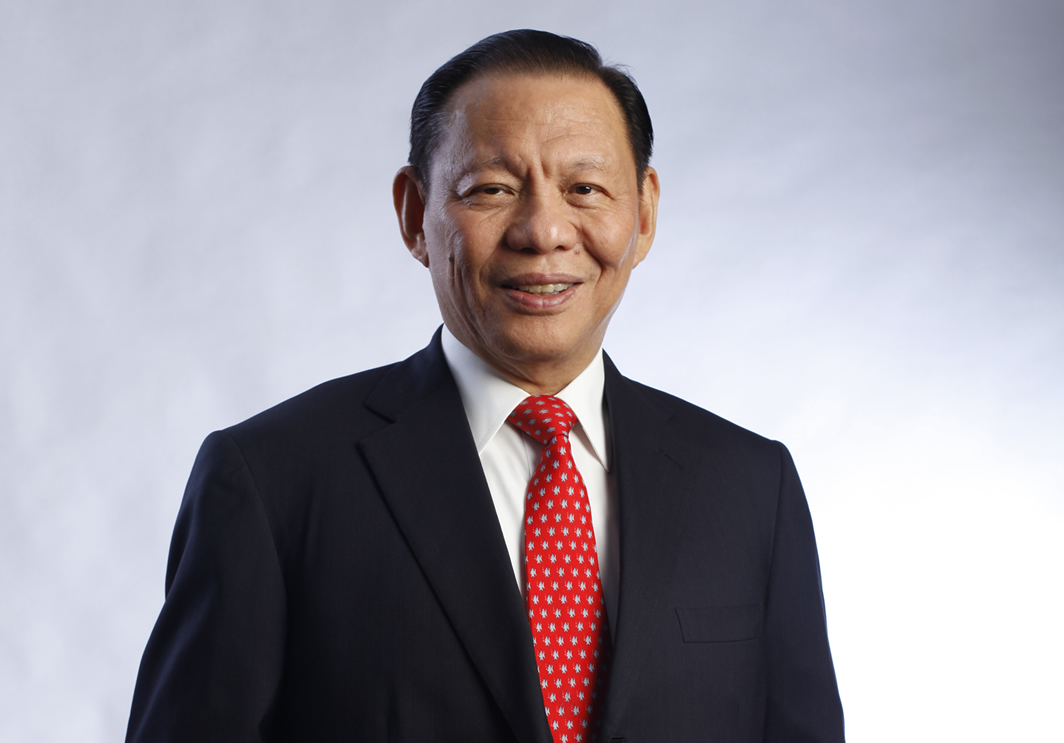 Sukanto Tanoto is the Founder and Chairman of RGE, a global resources-based manufacturing group of companies with corporate offices in Singapore, Hong Kong, Jakarta, Beijing and Nanjing. Mr. Tanoto started his first business more than 50 years ago supplying spare parts to the oil and construction industries. An entrepreneur and visionary, Mr. Tanoto entered the contractor and spare part supllier in 1967. Following this success, he ventured into other resources-based industries such as oil palm, forestry, pulp and paper, and power generation.
Today, RGE is a global group with assets exceeding US$18 billion, a workforce of 60,000 people and manufacturing operations in China, Indonesia and Brazil and sales offices worldwide. The business encompasses four key operational areas: pulp and paper (APRIL – Asia Pacific Resources International Holding Ltd and Asia Symbol), palm oil (Asian Agri and Apical), rayon and specialty pulp (Sateri International) and energy (Pacific Oil & Gas).
Mr. Tanoto strongly believes that a company can only be successful if it is a responsible corporate citizen. Guided by his principle that all business should be conducted in a manner that is good for the community, good for the country, good for the climate and good for the company, Mr. Tanoto ensures that each of his businesses undertakes responsible environmental and social stewardship by embracing and integrating the concept of corporate social responsibility (CSR) into its business. CSR programs include integrated farming training schemes which have changed thousands of subsistence villagers into self-sufficient and sustainable farmers. Other community development activities include small and medium enterprise programs to help establish businesses, vocational training, community fiber farms and social infrastructure support.
With a strong intellectual curiosity and a firm belief in continuous learning, Mr. Tanoto has not only continued his own education by undertaking management courses at leading business schools, such as INSEAD, Harvard and Wharton, but has also committed to providing educational assistance, in particular to rural communities.
In 1981, he and his family started the Tanoto Foundation to help reduce poverty and advance human achievement. Working in the areas of education, health care and disaster relief, the Foundation provides scholarships to students, honorariums to teachers, builds schools, distributes equipment and books. It also provides health care in remote areas and rapid-response assistance in earthquakes and other natural calamities.
Mr. Tanoto is a member of the INSEAD International Council, the Wharton Board of Overseers, the Wharton Executive Board for Asia, and various other educational, community and industry bodies. He is a recipient of the Wharton School Dean's Medal Award, which recognizes individuals for their contributions to the enlargement of the global economy and to the improvement of lives worldwide. Past recipients of the award include Chiefs of State, Nobel Prize winners, and Chairmen and CEOs of companies.
Follow Sukanto Tanoto on:
WHAT THEY SAY
Tanoto Foundation assists us to easily and creatively recycled materials from our surrounding and reuse them for learning tools for the children.
Elvidawati, Principal of Sekolah Dasar 004 Bukit Agung, Pelalawan District, Riau. Partner of Tanoto Foundation in Pelita Pendidikan
My interest in research is fully supported by Tanoto Foundation. Through Tanoto Student Research Award, I can now be one step closer to reach my dream as a young researcher from Indonesia.
Muhammad Taufik Hidayat, Student of Engineering Physics, Institute of Technology Bandung
With the scholarship, I am able to continue my education. I am now equipped to understand the children better. As a result, the teaching and learning process has been improved.
Magdalena Sinaga, Tanoto Teacher Scholarship Recipient 2014
After receiving funding from Tanoto Foundation, I don't need to work until late anymore. I can focus on my study now.
Randy Rentanaka, Recipient of Tanoto Youth Scholarship, SMA Dr. Wahidin Soedirohusodo Medan
---
GALLERY