These scholarship recipients are determined to give back to society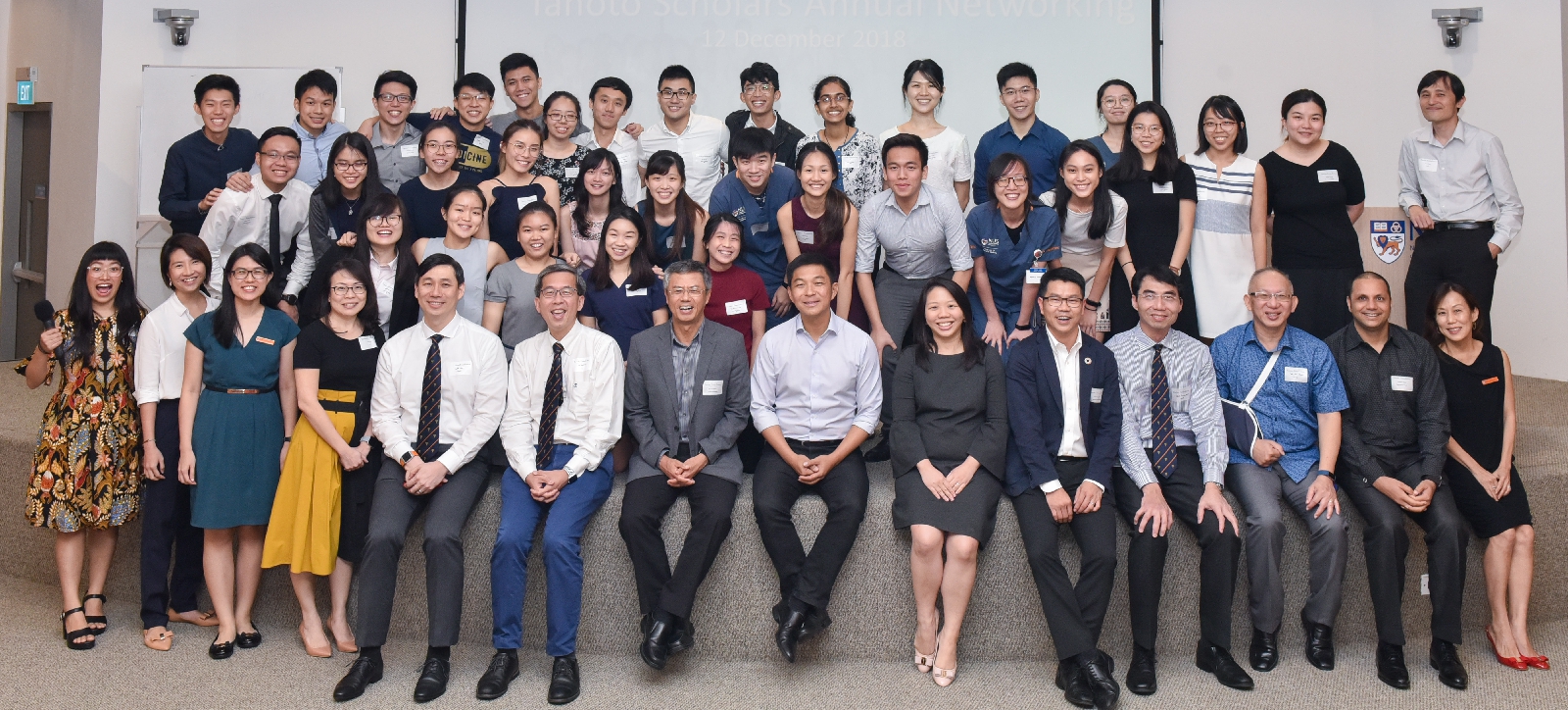 Providing access to education has been a key component of Tanoto Foundation's mission since our beginnings in 1981. Our founders Sukanto Tanoto and Tinah Bingei Tanoto didn't get the opportunity to complete their formal education, but have committed themselves to ensuring others would not face the same obstacle.
It's always heartwarming to hear the personal stories of our scholarship recipients, and learn of the determination this opportunity has given them to pay it forward themselves when they have the means to do so.
So we were thrilled to have received a batch of letters from a group of Tanoto Scholars from the National University of Singapore's Yong Loo Lin School of Medicine. With their kind permission we have reproduced some excerpts below.
Chia Yi Mian, a third-year medical student, is an active member of a project to help raise awareness on palliative care and end-of-life matters.
"My dad works as a freelance carpenter with a variable income as his projects are not regular. My mum is working as a postwoman, while my sister is in her last year of study in University. Despite our tight financial status, my parents did not stop me from pursuing my dream of entering medical school. We took up a bank loan for my tuition fees. Obtaining this financial assistance is a great help as it lifts the burden off my parents' shoulders in repaying the enormous bank loan.  In my second and third year, I served as a committee member of Project Happy Apples, a student-initiated project that aims to raise awareness on palliative care and end-of-life matters. Being part of the project, I learnt that it is important for us to share what we know with other people. For example, outreach events to engage more people on palliative care and encourage conversations on end-of-life matters might empower these people to be more informed and feel more comfortable when facing these issues in future. Likewise, applying this practice in other aspects of my life, it is important to share my knowledge with my friends if they require help, and it is also important to share a packet of biscuits if your friend is hungry as well. It is the spirit of caring, sharing and giving that will allow me to bring as much joy as possible to those around me."
Year five student Quek Guan Wei Colin regularly takes part in Project Sukacita, which is an outreach programme with rural communities in Indonesia.
"Receiving the Tanoto Foundation Scholarship has empowered me to devote more time and effort to contribute back to society. I was involved in Project Sukacita in 2016 and 2018. Both experiences were insightful as I was given the opportunity to interact with the community in Pangkalan Kerinci. During our recent trip in May 2018, my fellow Scholars and I performed health assessments for children and their parents. We gained a deeper understanding of the healthcare needs of the community. I hope we have laid a sturdy foundation for future generations of Tanoto Scholars to build Project Sukacita on. I am also part of Project Afterglow. We are a pioneer group of senior medical students who visited Phnom Penh, Cambodia in December 2017 to assist doctors in village and school clinics. I previously served the same Phnom Penh community with Project Sa'Bai during my first two years in medical school. Through participating in these projects, I hope to contribute to the spirit of giving back to society in a sustainable manner."