Tanoto Scholar Shares How to Become Seasoned International Academic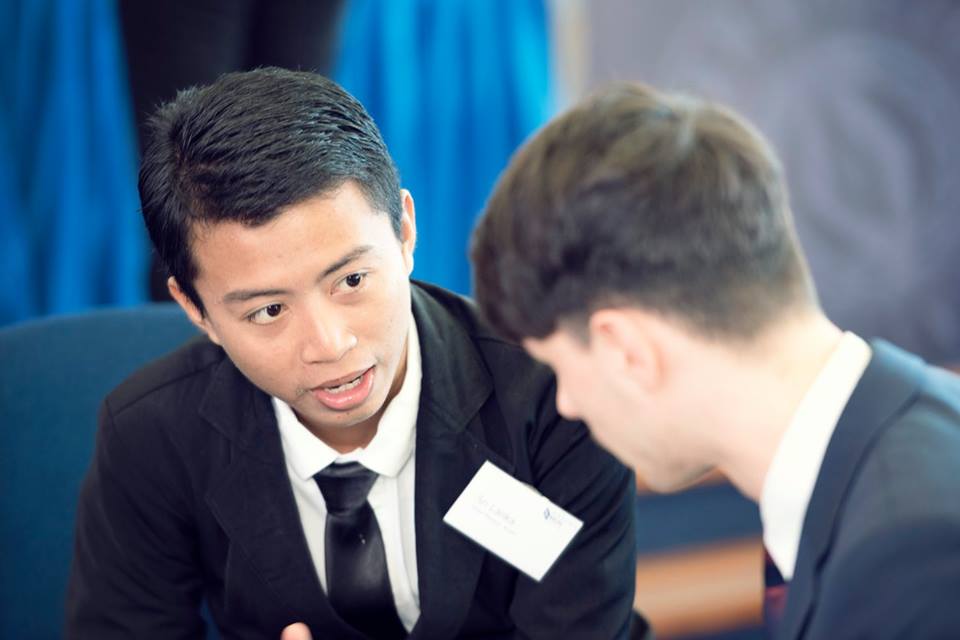 At just 19 years old, university student and Tanoto Foundation scholarship recipient Mahtuf Ikhsan boasts quite an impressive resume, having attended international conferences in 10 different countries across Asia and Europe.
This month, Mahtuf is set to further add to this number when he goes to Mexico for his 11th conference – one where forestry students from around the world will convene.

To Mahtuf, a student majoring in forest management at the Faculty of Forestry at Bogor Agricultural University, traveling abroad for free and acquiring new knowledge at the same time have been golden opportunities.
However, Mahtuf maintains this has only been possible with the hard work that he puts into writing his papers, often inspirational ones which suggest solutions to global environmental issues.

The Pekanbaru native, born in 1999, attended his first international conference when he was still a Year 9 student in high school.
At the time, he heard about a conference that was to set to take place in Manila, Philippines. With his interest piqued, Mahtuf set to work consulting with his teacher and writing a paper to submit.
His paper was eventually selected to be part of the conference, and Mahtuf was off to the Philippines as a high school student representative from Indonesia.
Since then, Mahtuf has not been able to shake off the addictive feeling of attending international conferences, finding them beneficial in not only adding to his existing knowledge, but also in expanding his professional network.

Within Indonesia, Mahtuf has been named the first winner of an online essay competition organized by the Muslim Student's Association of Universitas Islam Indonesia's Faculty of Economics in 2017, winner of the 'Favorite Presentation' award at National Student Science Week 2017, and the winner of Jambi University's National Essay Competition 2017.

However, his achievements also extend beyond the national level – Mahtuf received the 'Best Presentation' and 'Best Paper' recognitions during the 5th World Conference on Applied Science Engineering and Technology (WCASET) in Bangkok last year.
He also received 'Best Presentation' awards at the International Conference on Telecommunications and Communication Engineering (ICTCE) 2017 in Taiwan, as well as at the 14th International Conference on Management, Business, Social and Humanities Research (MBSHR) 2017 in Hong Kong.
"My goal is to become a forestry diplomat. I want to improve the forestry policies in Indonesia as well as in other countries, so that both the economy and forest environment can flourish harmoniously and sustainably," Mahtuf shared.
For those interested in following in Mahtuf Ikhsan's footsteps, here are some tips:
1. Look frequently for information about international competitions and conferences on international agency websites, on campus or through student organization networks.
2. Consult lecturers on the paper or essay which you intend to write. Lecturers are a repository of qualified and diverse references which can be used as sources for your writing.
3. Learn the writing style of technical essays which have been published in international journals and adopt it when producing your own work.
4. Constantly fine-tune the quality of your writing as your work should meet international standards.
5. Know when to start or stop – writer's block is a real constraint. Do not push yourself when you are out of ideas. Take a break instead to rejuvenate before you get back to writing.