Tanoto Foundation Partner School Wins Prestigious Ministry of Environment Award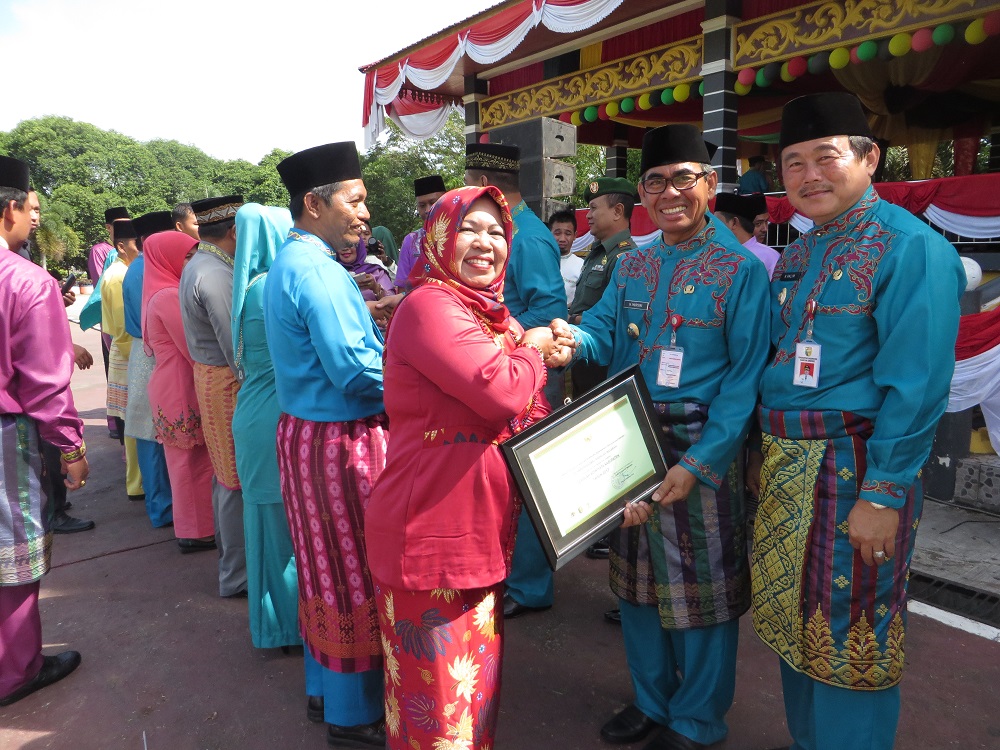 Tanoto Foundation partner school Global Andalan Estate Baserah Private Elementary School, last year won a prestigious district-level Adiwiyata School award in Kuantan Singingi of Indonesia's Riau province.
Adiwiyata is one of the Ministry of Environment's programs aimed at increasing knowledge and awareness among students in Indonesia about environmental conservation.
Kuantan Singingi Mayor Dr. H. Mursini and Vice Mayor H. Halim presented the award during Kuantan Singingi's 18th anniversary celebration in October 2017.
"The key to success in receiving the Adiwiyata School award wass the shared commitment between the teachers, students, and school committees," said Anidar, Head of Global Andalan Estate Baserah Private Elementary School.
Tanoto Foundation holds various training activities at the primary school, one of which is the Pelita ASRI (Healthy, and Environment Friendly). The training is in line with initiative of making Global Andalan Estate Baserah an environmentally-friendly school.
Environment-relevant activities are also continuously implemented, such as the processing of organic waste, the making of garbage banks and greenhouses, and vegetable planting by the students. Each class is given a plot of land to be used for planting purposes, and they are the ones responsible for managing it.
The purpose of the field management activity is to hone students' technical agriculture expertise and to enhance their environmental awareness.
The district-level Adiwiyata award is a momentous achievement which is expected to further drive the spirits of the students and teachers to replicate the success at a regency level.
Currently, the Global Andalan Estate Baserah Private Elementary School also runs the Eco Techno Park program, an environmentally-friendly gardening program which incorporates technology use.