Principal builds reading hut at elementary school following PINTAR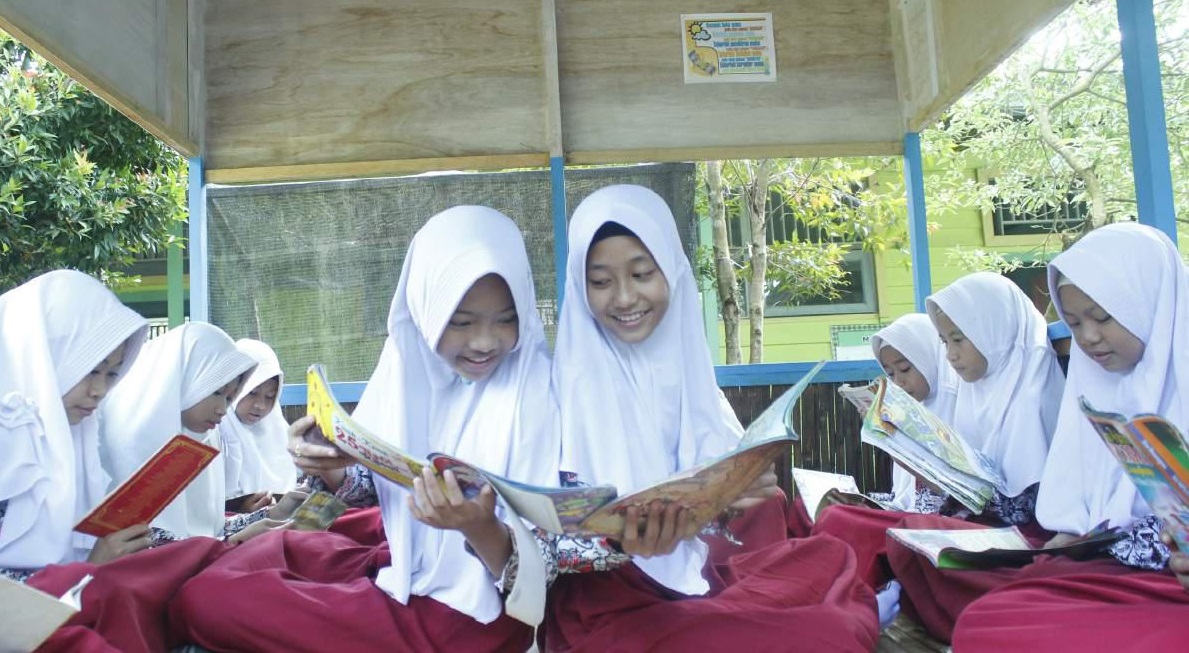 Safriansah, Head of Kutai Kartanegara State Islamic Elementary School (MIN) I in East Kalimantan, has set up a reading hut at the school, as a result of Tanoto Foundation's PINTAR Program.
The idea to set up the reading hut was formed when Safriansah held a discussion with Azhar, a teacher at the Kutai Kartanegara State Islamic Junior High School I, who is also a PINTAR facilitator.
PINTAR, a Tanoto Foundation program which aims to improve the quality of basic education in Indonesia, trains teachers to improve the quality of their teaching, especially in the fields of literacy, numeracy and science. Tanoto Foundation also trains school principals in school management and leadership.
Both educators agreed that a literacy movement need to begin at the elementary school, acknowledging that the supporting facilities should be available.
Safriansah said he would personally initiate the movement. He came up with the idea of building a reading hut, a place where the students can read comfortably.
The school principal shared his idea with the other teachers at the school, who supported the idea by contributing the materials required to build the hut.
Safriansah is a great example of a leader who doesn't just throw out ideas, but rather someone who acts on them too. Once the building materials were available, he immediately went to work building the hut, with assistance from the school's security guards.
Safriansah would return home after school hours for lunch and rest, and to change his clothes. He then went back to the school where he doubled up as a handyman to work on the hut, cutting wood and nailing the pieces together to make the roof.
"I intervened to build the hut to ensure that the reading and learning facility will be available for our students. I believe that having this hut will help to instill a reading and learning culture among the students," he said.
The reading hut was completed within four days. As expected, it immediately became the students' favourite place to read and study.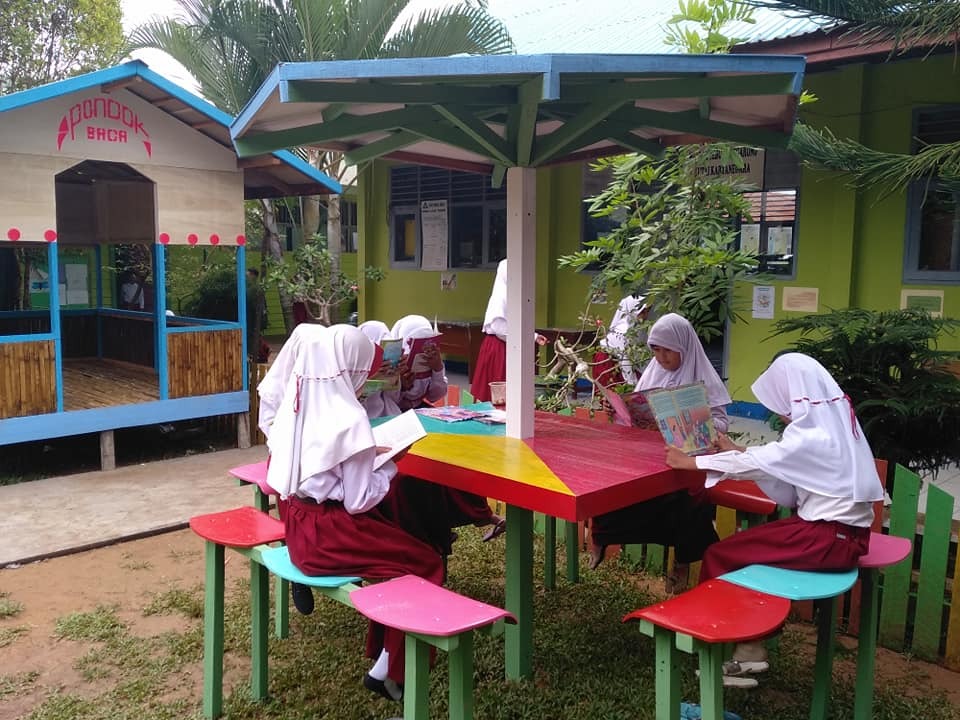 Seeing the students' excellent response to the hut, Safriansah and the other teachers were eager to add more reading facilities. Currently, the school plans to build three more reading sites, to overcome the situation at the existing reading hut which is often filled to capacity.
Safriansah has additionally encouraged the teachers to make reading corners in their respective classrooms. These reading corners serve as alternative reading sites for the students.
However, Safriansah is not remaining complacent with the success achieved thus far in raising his students' reading interest. He already has a plan to further improve literacy at the school, by asking students who have graduated to contribute by donating one book each to the school.
In the past, this has proven to be an effective way at other schools to add to the school's collection of books and thus provide students with diverse choices of reading materials.