Preparing The Reading Patio in Kahuripan Village, Bogor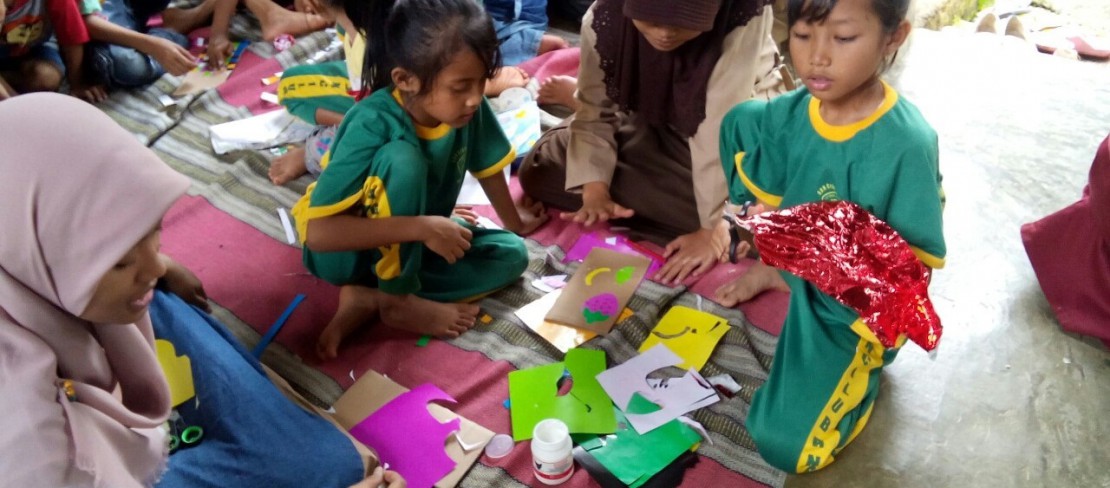 Written by Theresia Dwi Wahyuni and Rini Agustini, Tanoto Scholars from Institut Pertanian Bogor
The name is unique, Reading Patio. This name came up because we planned to place a reading corner for children of Kahuripan Village, Bogor, on the patio of one of the Village residents' houses.  Later on, at this Reading Patio, children can read, study together, and listen to us reading stories.
We are Tanoto Scholars or recipients of Tanoto Foundation's scholarships from Institut Pertanian Bogor (IPB). The establishment of this Reading Patio is part of our activities called Bina Desa or "nurturing a village" in Kahuripan Village.
(Read: Non Binding Scholarship List)
We designed Reading Patio as an activity that lasts for a long time. As such, it requires a well organized library system. To achieve this objective, books identification and inventory process is a must.
(Read: Binding Scholarship List)
At the beginning, we did not understand how to identify books and carry out a good inventory system. However, we were supported by Tanoto Foundation in this endeavor. The Foundation shared the knowledge and skills in implementing its library management system in schools with us. For example, we used Tanoto Foundation stickers to identify books that belong to Reading Patio Program. We also inserted a lending slip inside each book as a way for identifying where the books are located.
We also collected books from other Scholars. Because we got so many books, we decided to divide the tasks among the Tanoto Scholars. Some of us were responsible to prepare books' labels while others were tasked to input data on the books' identifications.  There were also others who identified the books based on types, such as fiction, non-fiction, and creative non-fiction.  We also categorized the books based on contents, such as illustrated children stories, science, English books, children novels, novels, magazines, and children activity books.
We hope the Reading Patio could start soon so we could open the window of knowledge for the children of Kahuripan Village. We simply can not wait to share the knowledge and to see how excited the children are in welcoming our activities.
Bina Desa is an activity of IPB Tanoto Scholars Association that started in 2011.  As Tanoto Scholars, we are inspired by the awareness and passion of Tanoto Foundation's founders, Sukanto Tanoto and  Tinah Bingei Tanoto as they have undertaken various philanthropic activities to support the improvement of community members in different parts of Indonesia.
To learn more about The Reading Patio. Please click here.