No dream too big for former car rental driver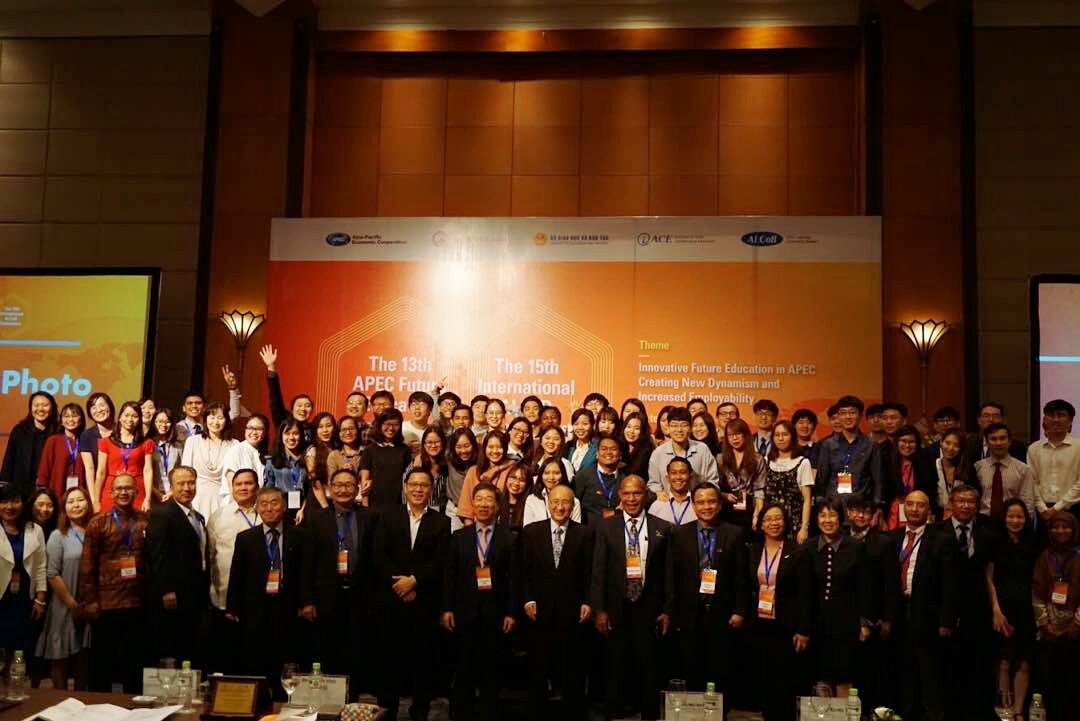 Former Tanoto Scholar Simon Pangihutan Simorangkir (a graduate of North Sumatra University in Chinese Literature) recently represented Indonesia as the country's sole delegate in the Asia Pacific Economic Cooperation Edutainment Exchange Program (AEEP) and the Asia Pacific Economic Cooperation Future Education Forum (AFEF) in Hanoi, Vietnam.
Organized by the Korean Ministry of Education in collaboration with the Institute of APEC Collaborative Education, the AAEP primarily aims to instil seeds of entrepreneurship in young people from APEC countries.
The program, which includes discussions about social entrepreneurship, also intends to train the delegates to become socially-conscious entrepreneurs. As part of the program, each delegate has to complete a 'Research and Team Project Regarding Social Business'.
During the AEEP, the delegates were also given training on how to create social business plans in the APEC region via multilateral cooperation. Delegates also had the opportunity to gain insights into various policies and industries, courtesy of government representatives, business experts and professionals, as well as professors.
Simon has previously also represented Indonesia in the ASEAN Student Forum, Indonesia-China Student Summer, and the International Economic Workshop. However, his list of achievements does not stop there, as he is currently undertaking a Master of Business Administration at Zhongnan University of Economics and Law in Wuhan, China, under a scholarship.
Simon's myriad of achievements has been possible only because of his relentless efforts to achieve his goals. At the lowest point in his life, economic circumstances forced Simon to relocate to Palu in Indonesia's South Sulawesi province in order to continue his high school education. However, his financial struggles continued there and Simon had to work as a car rental driver on weekends in an effort to finance his education.
It wasn't unusual for the current master's degree candidate to frequently break down back then over his situation at the time. However, Simon knew that he should never give up and that he was meant to rise instead. In fact, whenever he saw an airplane, Simon would stare at it and the sky, and tell himself that he would one day "take a plane back and forth".
Sure enough, his determination has led him to various cities within Indonesia, as well as other countries. Simon has thus far taken part in Tanoto Foundation's Tanoto Scholars Gathering event in Bogor and the Indonesia Youth Forum in Jakarta, as well as the AEEP.
https://instagram.com/p/BS8ilPvgGj5/?utm_source=ig_embed
Simon has also taken the opportunity to use his achievements to give back. Even in the midst of his busy schedule, Simon made the time to set up the 'Youth Love Community for Children', KOPECINDA (Komunitas Pemuda Cinta Damai Anak). Through this community, Simon provides free learning facilities and works to raise children's interest in reading. This is in line with Tanoto Foundation Founder Sukanto Tanoto's wishes for every Tanoto Scholar to "pay it forward", to do good for the community and to help as many as possible.
Simon's success has paid off. Although Simon was a driver, he remained steadfast, and credits his former profession for teaching him about responsibility as the job required him to constantly ensure that his car was headed in the right directions, the maintenance of his car, as well as the safety of his passengers. Because of the job, he learned how to look ahead and to stay focused.
Simon urges any young person to dare to dream big, as all that he has now was once just a dream that others would laugh at him for. But Simon remained optimistic until his dreams were realized, one by one.
"There is no dream too big – it's just that the effort you put in isn't as big as the dream itself. Everyone will fail, even I myself have experienced many failures. All human beings have a failure quota so if I fail, I'm not sad about it because using this 'failure quota' just means that I am always trying and am therefore getting closer and closer to success," Simon said.