Encouraging Students to be More Environment-Friendly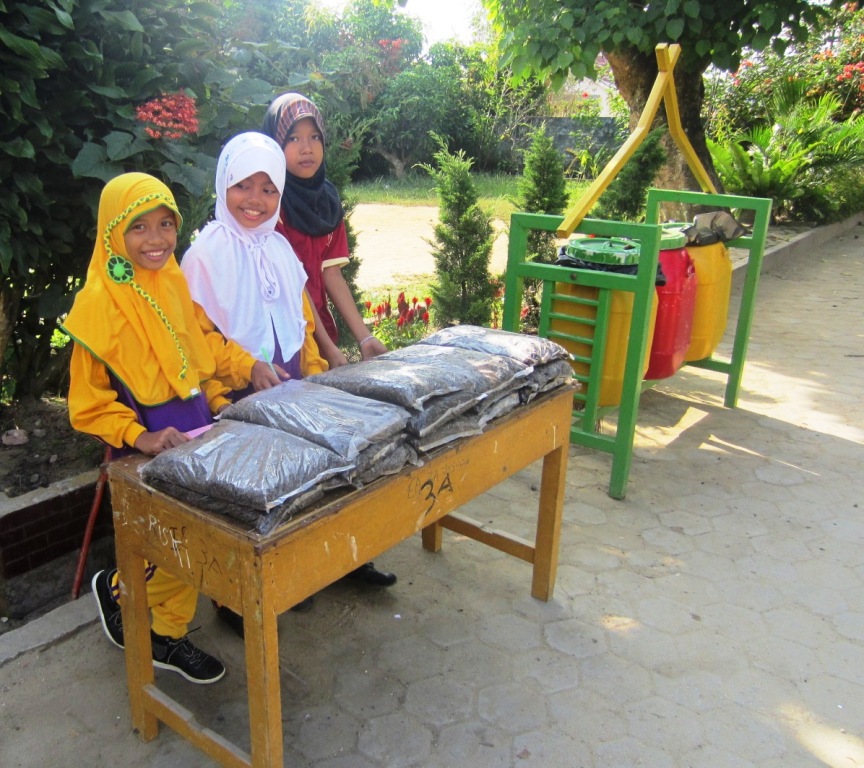 Written by Sulaiman Waruwu, Tanoto Foundation Riau
Something interesting was happening at SDN 004 Bukit Agung, Riau. That particular morning, the students gathered at the school's yard. Every one of them was holding a tooth brush and a glass of water. Although chatters and laughter could be heard from these students, they were following the instructions of their teachers closely.
Apparently, they were taking part in training to encourage hygienic and healthy living habits. In addition to learning how to brush their teeth properly, the students also learned to wash their hands with soap. This is one of the efforts to encourage schools and their stakeholders to have hygienic habits.
In addition, students are also required to pick a minimum of ten pieces of trash before they go home every day. The pieces of trash are then sorted out according to their type and stored in the school's trash banks. There are two types of trash management. First, tin cans and plastic bottles are recycled to be wall decoration and teaching aids. Second, organic waste is processed into compost and used to fertilize plants inside the school area. The school and students are happy to learn that most of the compost was sold to the surrounding community.
After being trained by Tanoto Foundation, the school is now implementing the activities mentioned above. Through different kinds of training, Tanoto Foundation encourages teachers to improve their class rooms' condition so students could study comfortably as well as understand the importance of hygienic habits.
"Thank you, Tanoto Foundation for the training. The support has motivated us to create a better school environment. This program is also very appropriate to support students to learn more about their environment, "said Elfidawati M.Pd., the principal of SDN 004 Bukit Agung.
SDN 004 Bukit Agung is one of 322 schools in North Sumatra, Riau and Jambi which receive support from Tanoto Foundation. Programs of Tanoto Foundation at school level include providing support so schools are more environment-friendly and facilities such as toilets so students could continue to maintain hygienic habits.