Developing Clean and Healthy Behavior from Early Age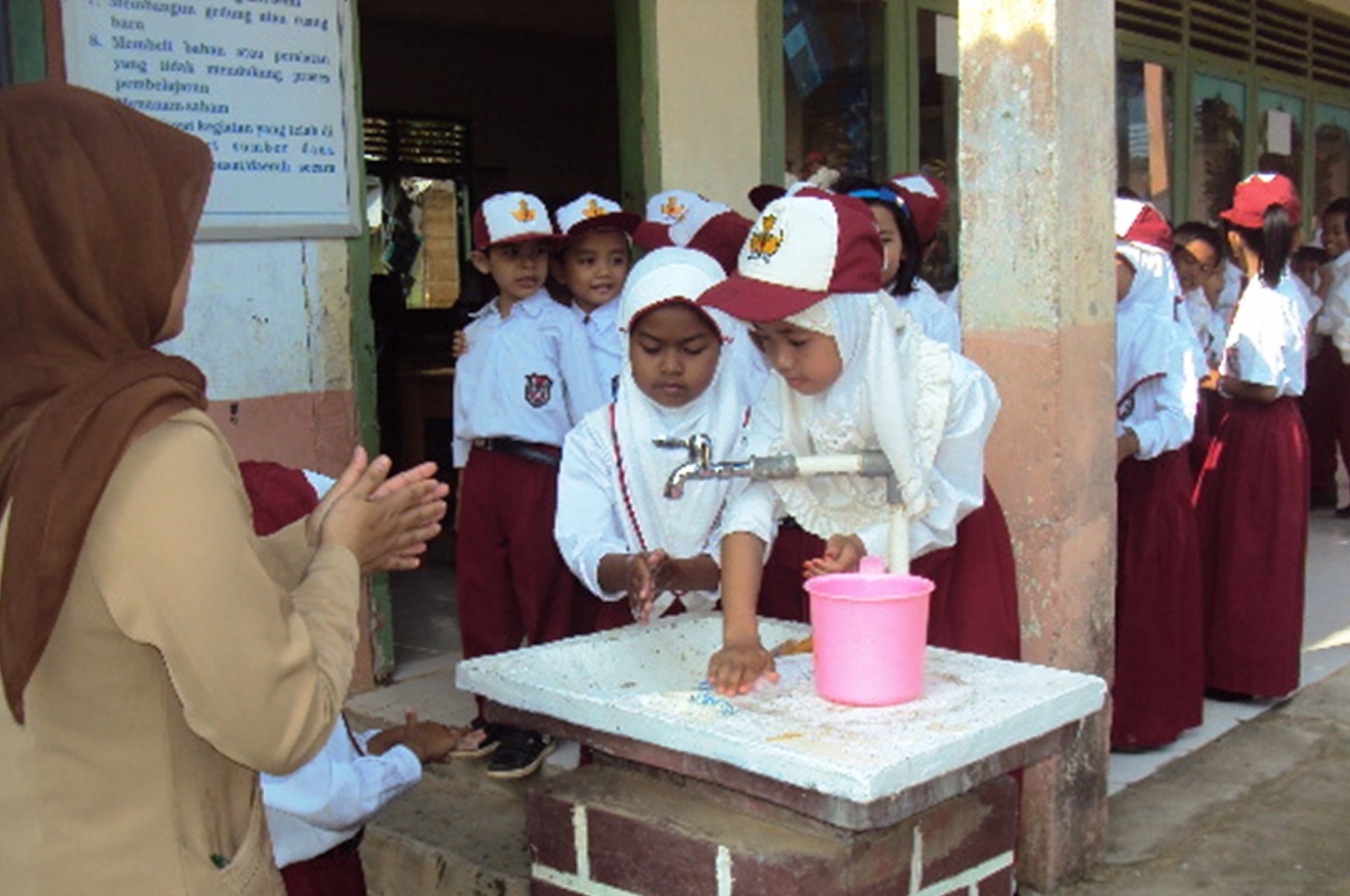 Written by Jazuli, Tanoto Foundation Jambi
SD Negeri 160/V Bukit Harapan is one of the schools near PT Inti Indosawit Subur Tungkal Ulu plantation area that has received programs from Tanoto Foundation. As part of the program to support students to have clean and healthy behavior, Tanoto Foundation built  an artesian well in 2012 which is still in function now.
Because of this well, the school could build a handwashing facility in front of the classrooms so students could develop the habit of washing their hands before and after taking part in activities. Concurrently, SD Negeri 160/V Bukit Harapan also held Hand Wash with Soap campaign as well as giving a Hygiene KIT to the students so they could maintain this healthy habit in the long run.
In addition to providing artesian well facility, Hygiene KIT and other help, Tanoto Foundation has also trained the teachers so they could support the students' clean and healthy habits as well as environment-friendly behavior. Tanoto Foundation has been working with Education Office, Public Health Office, and Environmental Office of Tanjung Jabung Barat District since 2012 to carry out the above mentioned activities.
"We as SD Negeri 160/V Bukit Harapan community are very grateful to Tanoto Foundation for this Clean and Healthy Habit program. In addition, Tanoto Foundation also has trained the school principal and teachers on this topic.  It would be foolish for us to waste the support and knowledge that was provided to us by Tanoto Foundation," said Nurul Hidayati, Principal of SD Negeri 160/V Bukit Harapan.
The Healthy and Environmental Friendly School program that held by Tanoto Foundation in cooperation with Asian Agri was targeted to schools near the plantation of PT Inti Indosawit Subur in Tungkal Ulu, Tanjung Jabung Barat, Jambi area. The objective of the program is to realize a clean, healthy and environmental friendly school near Asian Agri plantation areas. Activities include building and renovating toilets, developing wellspring and clean water facilities, and effectively managing trash around the schools' areas.