Becoming a Champion Because of the Application of the "Mikir" Concept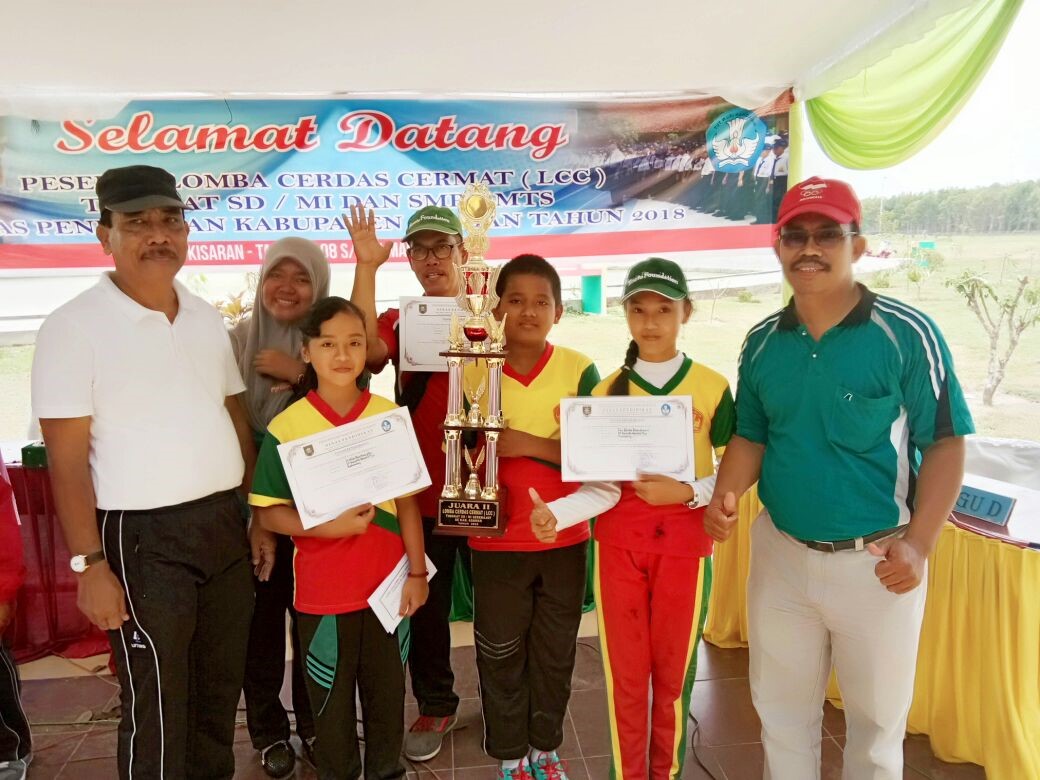 Since 2012, Tanoto Foundation has provided mentoring in the Asahan Region, North Sumatra. One of the parties that benefits from it is Sekolah Dasar Swasta/SDS (Private Elementary School) Muara Tiga, Rahuning, Asahan, North Sumatra.
Since the beginning, the school has received a lot of trainings to improve the school's quality and components, starting from the teachers up to the facilities and infrastructure.
In early March 2018, SDS Muara Tiga had the opportunity to participate in a Quiz Competition (Lomba Cerdas Cermat) held by the Education Office on Kabupaten Asahan's 72nd birthday. In this competition, SDS Muara Tiga, representing Kecamatan Rahuning, won the second place in the final stage.
This achievement of SDS Muara Tiga is also due to the Tanoto Foundation's assistance. The concept abbreviated as "Mikir"/mengalami dan mengobservasi, interaksi, komunikasi, dan refleksi (experiencing and observing, interaction, communication, and reflection) that was applied by the Training Specialist of North Sumatera, Mr. Jepri Sipayung, M.Pd., has succeeded in improving the students' competence in learning.
This learning concept is in line with the value of life-long learning applied by Founders of the Tanoto Foundation, Mr. Sukanto Tanoto and Mrs. Tinah Bingei Tanoto. Learning process that uses the "Mikir" concept will instill in the students the habit of continuous learning and self-capability improvement.
SDS Muara Tiga is proud to be able to apply these values, more so to be one of the excellent schools in Kabupaten Asahan.
Tanoto Foundation is committed to improve the quality of education through the provision of assistance to rural schools. To date, Tanoto Foundation has partnered with more than 506 schools in North Sumatra, Jambi and Riau.