An Addictive Escape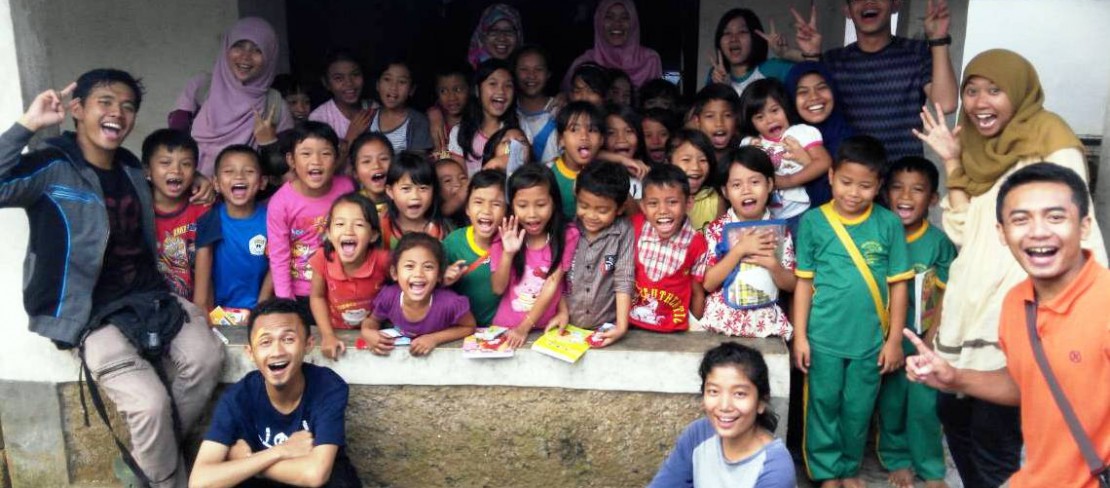 Editor's note:  As a part of Tanoto Foundation's efforts to support the increase in access to education, the philanthropy organization works together with 35 universities and has provided more than 6,600 scholarships for all levels of education in Indonesia.
(Read: Non Binding Scholarship List)
One of the values instilled in Tanoto Foundation Scholarship recipients, or Tanoto Scholars, is social solidarity for the surrounding communities. Through Tanoto Scholars Association, Tanoto Scholars are encouraged so they are involved in activities that bring positive impacts to those around them. For Tanoto Scholars Association at Institut Pertanian Bogor, one of their social activities is "Bina Desa" or activities to nurture a village and its residents.
Three writings by IPB Tanoto Scholars on their participations in this social activity can be found here.
An Addictive Escape
Written by Ayendha Kukuh Pangesti, Tanoto Scholar of Institut Pertanian Bogor
As a Tanoto Scholar of Institut Pertanian Bogor, one of the enjoyable activities, in addition to having interesting friends, is the Bina Desa activity in Sukadamai Village.  As a program of excellence that has been conducted for more than two years, Bina Desa has not only been beneficial to the community of the Sukadamai Village but also to us, Tanoto Scholars.
We are born as a part of a community and later on we will return to the community.  But, one thing is for sure, we will return in different roles.  We understand that each child in this country has the right to a decent education. We further understand that this right has to be fulfilled, wherever the child is.  Unfortunately, there are challenges that often hamper the achievement of this goal.
On Saturday afternoon around 12.30 pm in front of the IPB campus, we, the Tanoto Scholars, gather to take part in Bina Desa program.  Each week, we visit Sukadamai Village so that the children can enjoy reading and like all types of stories and books.
At the beginning, I was just curious to know how it felt to teach small children there, especially after having heard the exciting stories from our seniors in Tanoto Scholars Association, who have already taken part in this activity earlier.
Later on,  I began to consider this activity as 'an escape'.  From Monday through Friday, I have to be faithful to activities concerning reports, practices, and other things related to my study.  Participating in this program brings back my enthusiasm for day-to-day living.
Taking part in Bina Desa program brings me back to my childhood.  I feel very happy playing with the children and can laugh freely.  On the other hand, on the way home from that village I often think about how fortunate I am to receive full support from my family and also from Tanoto Foundation which enable me to continue my education until now.
After I leave Sukadamai Village, I somehow always have a longing to go back to the Village, as if I had left something there. The laughter of the children, their shrieks of joy when they figured out a word, sentence, or ending to a story, always pulled me back. What was previously 'an escape' is now an activity that fulfills my inner personal need.
For stories by other IPB's Tanoto Scholars, please click here.