1,000 Oxygen Concentrators From Tanoto Foundation Received By Indonesian Health Ministry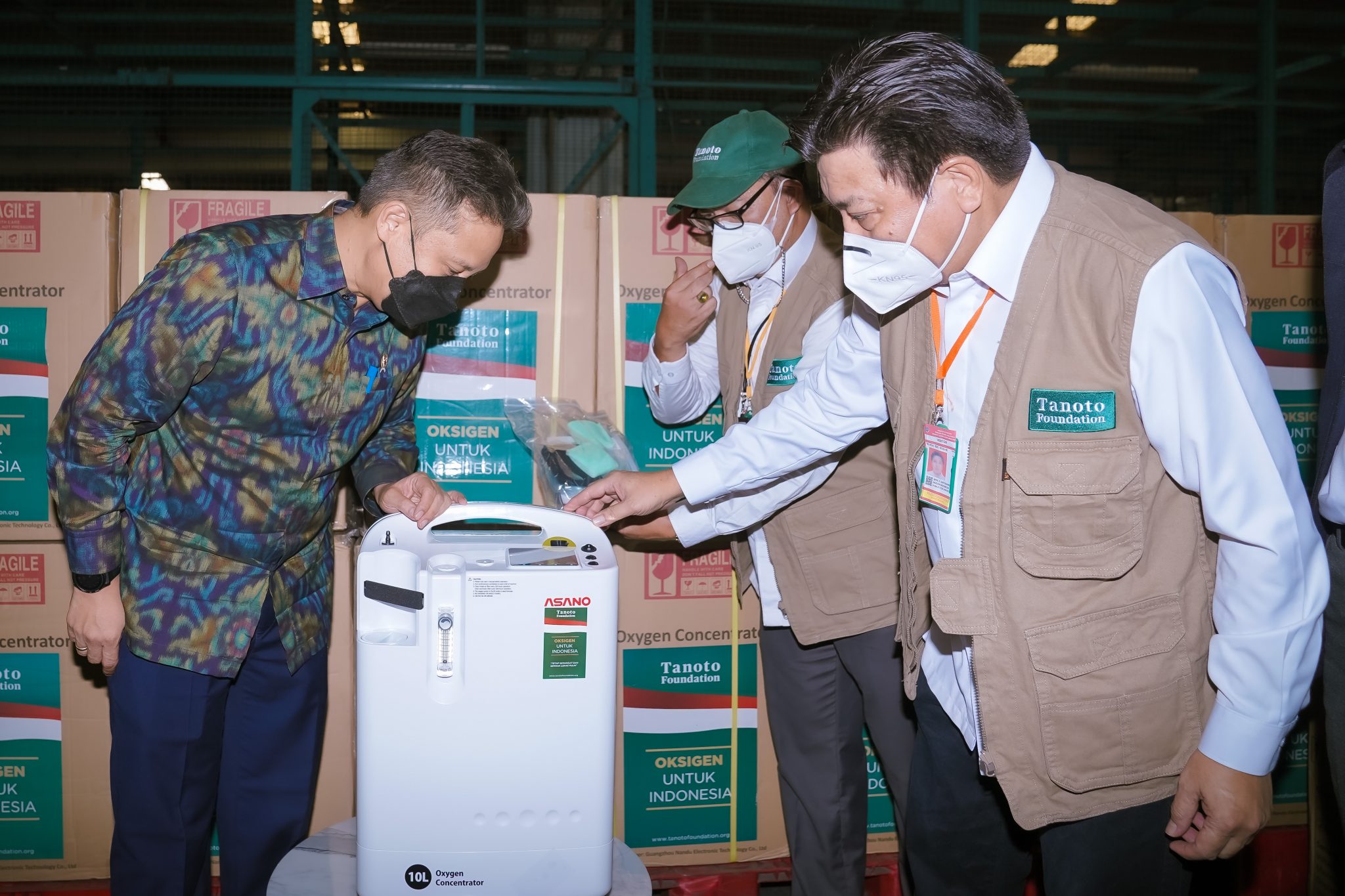 Indonesian Health Minister Budi Gunadi Sadikin received 1,000 oxygen concentrators on behalf of the government of Indonesia from Tanoto Foundation on Tuesday, August 3, 2021 at Soekarno-Hatta International Airport, Banten.
It's the first batch of 2,000 oxygen concentrators sourced by Tanoto Foundation from a factory in Foshan, China, and was flown in to Jakarta via a Garuda Indonesia aircraft from Guangzhou.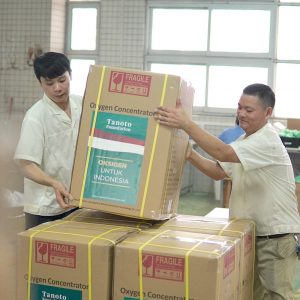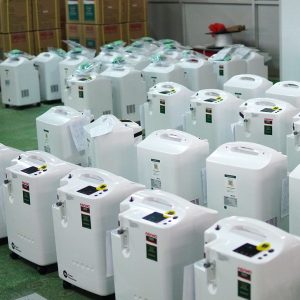 (Photos were taken in the warehouse in Foshan, China)
Combined with 1,000 oxygen concentrators already donated in conjunction with Temasek Foundation and other partners, Tanoto Foundation is donating a total of 3,000 oxygen concentrators, which were symbolically handed over by Senior Advisor at Tanoto Foundation, Sihol Aritonang.
Health Minister Budi Gunadi Sadikin set a target that the Ministry will distribute the 1,000 oxygen concentrators that arrived on Monday within one week.
The oxygen concentrator donation comes at a time when Indonesian hospitals are scrambling for oxygen supplies due to rising Covid-19 cases in recent weeks. On July 9, Tanoto Foundation donated 500 tons of liquid oxygen produced by PT Riau Andalan Pulp & Paper, part of APRIL Group, to help meet the demand for medical oxygen supply.
Liquid oxygen can be delivered to larger hospitals, but many smaller facilities do not have the necessary infrastructure, which makes oxygen concentrators, which pull oxygen from the air, ideal.
"Small hospitals or emergency rooms without an existing oxygen network must use oxygen cylinders, but the use of these cylinders has various logistical challenges. Hence the idea to use mini oxygen factory or oxygen concentrators that can be installed on the bedside as long as there's a power source," said Minister Budi.
Amid the second wave of Covid-19 in Indonesia, there is a shortage of 700 tons of oxygen daily according to the Health Ministry data. The government aims to have a buffer of 2,000 tons of oxygen: 1,000 tons of liquid oxygen and the other 1,000 tons from oxygen concentrators.
According to Minister Budi, 1,000 oxygen concentrators can produce up to 20 tons of oxygen per day. The government estimates that Indonesia needs 50,000 oxygen concentrator and is planning to import 20,000 to 30,000 units.
Sihol Aritonang said that the oxygen concentrator donation is evidence of Tanoto Foundation's commitment to support the government of Indonesia and those who are affected by the pandemic.
"The swiftness to procure and deliver various aids is crucial. However, the relationship between us and the government has allowed us to understand the priority of various needs that we must help fulfill," said Sihol.
Tanoto Foundation, an independent philanthropic organization established by Sukanto Tanoto and Tinah Bingei Tanoto in 1981, has cooperated with the Ministry of Health for helping meet the demand for oxygen supply.
Aside from the aforementioned liquid oxygen donation, Tanoto Foundation with 15 partners donated 11,000 oxygen concentrators to the government of Indonesia on July 13. Tanoto Foundation donated 1,000 units in the joint donation.
The Indonesian Ministry of Health recommended that Covid-19 patients with low to mild symptoms undergo quarantine for 10 days and an extra three days after the symptoms disappear. This utilization of oxygen concentrators would free-up the oxygen supply needed by patients suffering from conditions needing more intensive care at the hospitals, thus benefitting a much larger number of Covid-19 patients.
In April 2020, shortly after the first cases of Covid-19 were announced in Indonesia, Tanoto Foundation donated 1 million surgical masks, 1 million gloves, 100,000 personal protection equipment (PPE), and 30,000 goggles to Indonesia's healthcare workers in the midst of shortage of medical supplies in the country. All donated items arrived in Jakarta within the first 10 days of large-scale social restrictions (PSBB).